Vibrant Virtual Summer Dance Intensive 2020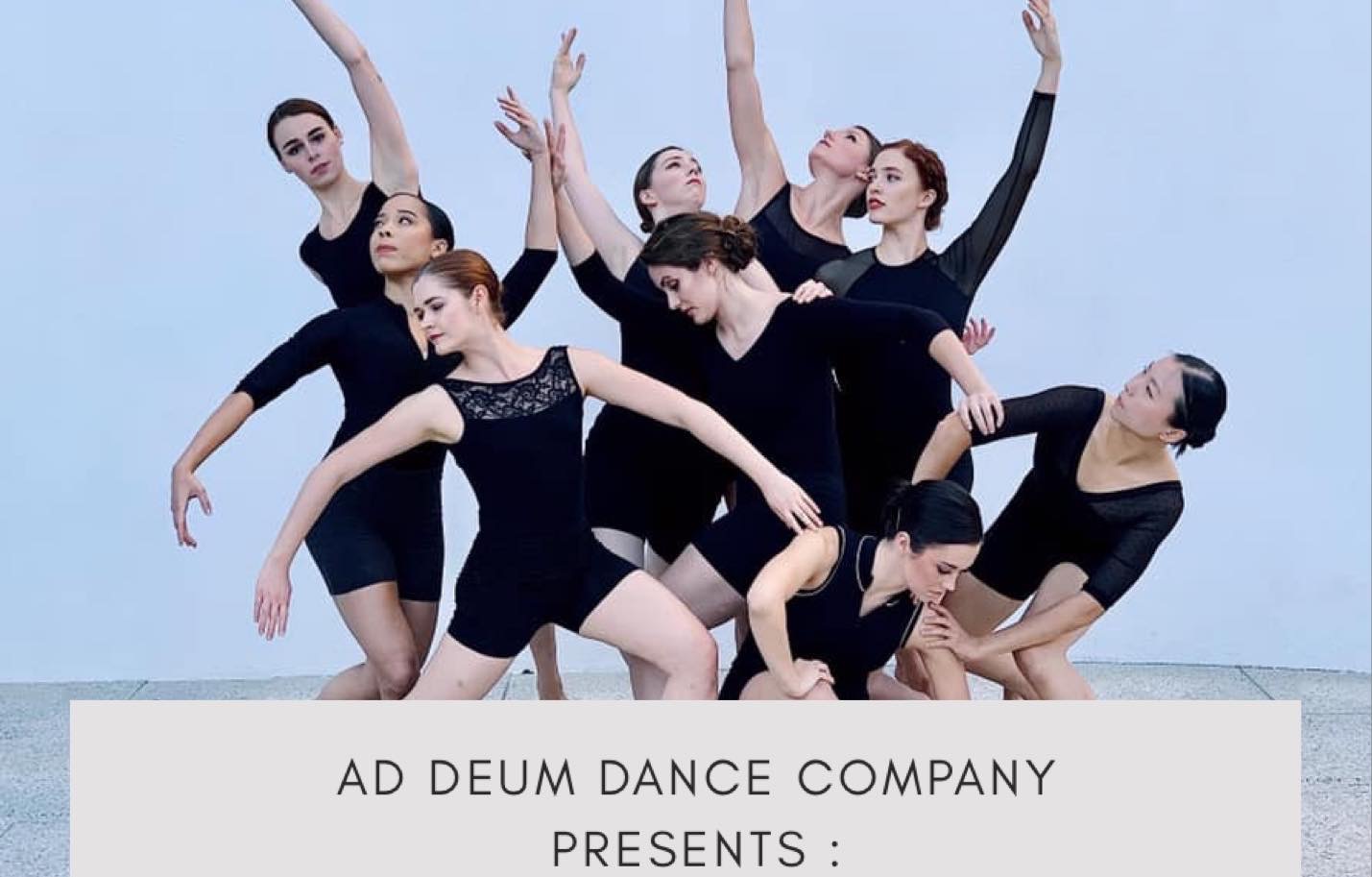 Time and location:
Faculty: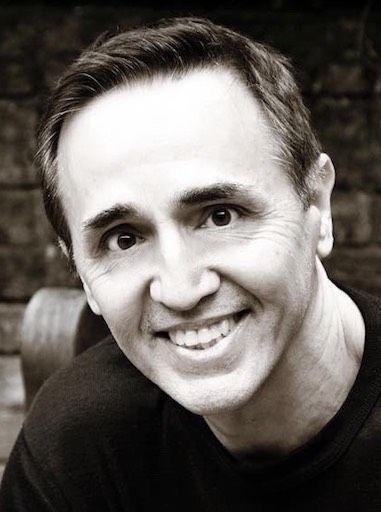 Randall Flinn
Founder / Artistic Director
Mr. Flinn began his dance training in Houston over twenty five years ago with Glenn Hunsucker, Camille Long Hill, Dina Vail and Patsy Swayze. His most recent modern dance influences have come from studies with The José Limón Dance Company and Steve Rooks, former principal dancer with Martha Graham. He has taught and choreographed locally as a guest artist for the Houston Ballet Academy, The Episcopal High School, Houston Met Dance Company, Joan Karff Dance Company, The High School for the Performing and Visual Arts, and North Harris Performing Arts Dance Company.
He was selected as a guest choreographer for Houston's Dance Salad 1999, Dance Houston 2006, and Texas Weekend of Contemporary Dance 2007. Nationally, he has served as guest faculty and choreographer for Cirque Du Soleil's-Alegria, Ballet Magnificat, Belhaven University, Friends University, Project Dance NYC, LA, and Sydney, Australia, as well as Hillsong and Dance Revolution Conventions.
Having lived throughout Europe and Asia for ten years, Mr. Flinn has also been a guest artist for Hong Kong Ballet, City Contemporary – Hong Kong, Guanzhou Modern Dance Company – China, Xaris Danz Europe, and Youth With a Mission International Schools of the Arts.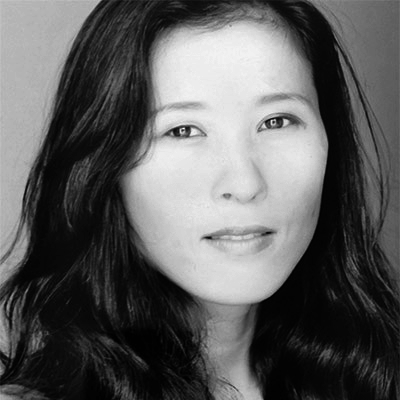 Shizu Yasuda
Ad Deum 2 Artistic Director
SHIZU YASUDA started her dance training at Sakiko Ichinomiya Ballet School in Japan. After she moved to New York, she performed with several choreographers and dance companies such as Slam and Sensedance Company. She joined Ad Deum Dance Company in 2004. She danced as a principal dancer with the company and performed at numerous dance events nationally and internationally. She got awarded as one of stunning performers by Dance Houston – City Wide Dance Festival 2008. In 2013, she was invited to Minsk in Belarus as a guest dancer and judge by Chelz Extreme Games. As a dance teacher, she has been teaching Modern and Ballet classes in the Houston dance community at such places as Ad Deum Dance Company, Houston Ballet Academy summer intensive (Modern only), Mitsi Dancing School, Payne Academy of Ballet, Studio of Dance, West University Dance Center and Houston Academy of Dance. Her choreographic works have been presented at "East Meets West" at Miller Outdoor Theater since 2008. In 2014, she became an artistic director of Ad Deum II.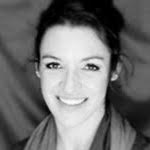 Dani Hammack
HSPVA Faculty
Dani holds a B.F.A. in Dance Performance and B.S. in Biomedical Engineering from Southern Methodist University. Upon graduating, she was hired as a performer for the international industrial with the Mary Kay Convention in Dallas, Texas. She has been on faculty in NYC and Houston for Project Dance, an internationally touring open air dance concert. Dani was a member of The Martha Graham Dance Company for their 2014-2015 season. Dani was the Associate Artistic Director of Ad Deum Dance Company from 2015-2017 and currently dances with NobleMotion Dance, named "Houston's Best Dance Company" by the Houston Press. She is a modern dance faculty member at HSPVA where she teaches the Martha Graham technique.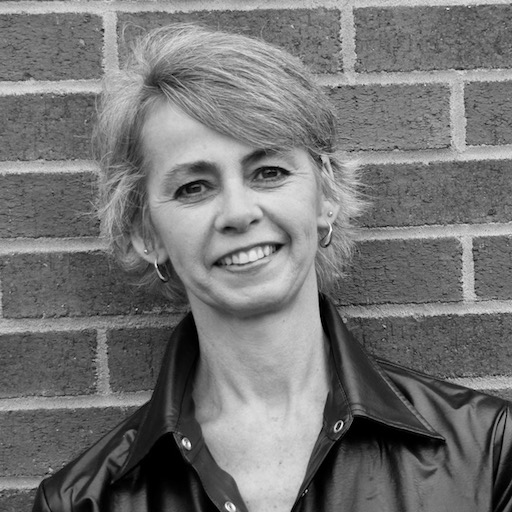 Cynthia Newland
Director of Dance at Belhaven University
Ms. Cynthia A. Newland, earned her MFA in Dance from Arizona State University, with an emphasis on choreography and performance and BFA in Dance from George Mason University, Fairfax, Virginia.
Prior to her appointment at Belhaven University Ms. Newland served as director for New Field Dance Theater, East Bay of San Francisco. For nearly three decades she has traveled nationally and internationally as a teacher, choreographer, and performer working with varied arts organizations and institutions such as Campus Crusade for Christ, Children of the World, International Christian Embassy, Intervarsity, Operation Mobilization International, International Christian Dance Fellowship, Youth With a Mission, Project Dance, Christians in Theater Arts, and in Korea, Dong Ah Institute of Media and Arts, Hang Yang ERICA University and FEBC.
A portion of her work and artistic endeavors has been in the realm of inclusive dance where she has created numerous choreographed works for people with and without disabilities, which have been presented in the United States through VSA International and USA International Ballet Competition.
She has received recognition as a recipient of the Higher Education Awards from the Mississippi Alliance for Arts Education including the Lifetime Achievement Award and the Humanities Teacher Award by the Mississippi Humanities Council. At Belhaven University she has served on the Faculty Council and Education Advisory Council. She is a board Member of USA IBC (International Ballet Competition) and Mississippi Alliance for Arts Education, and member of ACDFA, Alabama Dance Council, CORD, Dance Camera West, NDEO, Performing Arts Medical Association and Screen Dance. Ms. Newland has also been a presenter for NASD's Annual Conferences.
Currently she teaches part time at Belhaven while traveling nationally and internationally providing dance training, presentations and choreography, as well as offering equipping tools for all ages on "Nourishing the Body, Soul and Spirit".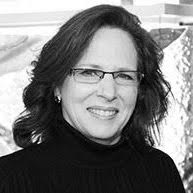 Laura Morton
Professor of Dance at Belhaven University
Laura Morton's background includes extensive training in classical ballet, jazz, and modern from prestigious dance educators such as Anne and Nicholas Polajenko, ABT's Alexander Minz, and at Ballet West with director Bruce Marks and Toni Lander. Her professional credits include Milwaukee Ballet, Delia Stewart Dance Company, Houston Metropolitan Dance Company and Ad Deum Dance Company. She has also earned a Bachelor of Science degree in Psychology from the University of Houston.
Morton has taught nationally and internationally. Her teaching credentials include serving on the faculties of Summer Arts Session (Ravensburg, Germany), Pacific Northwest School of Ballet (Seattle, WA), Evergreen City Ballet (Auburn, WA), Houston Metropolitan Dance Center, (Houston, TX), Houston Ballet Ben Stevenson Academy (Houston, TX), and Ad Deum Dance Company (Houston, TX). Morton presently serves as an Associate Professor of Dance at Belhaven University in Jackson, MS. While holding these various positions, her responsibilities included instructing, rehearsing, restaging classical ballets, choreographing, as well as lighting designer and stage manager. All of these responsibilities enabled her to share the invaluable information passed on to her by the many remarkable teachers that have mentored her as well as her own years of teaching experience. Morton is presently pursuing a Master of Science in Applied Exercise Physiology.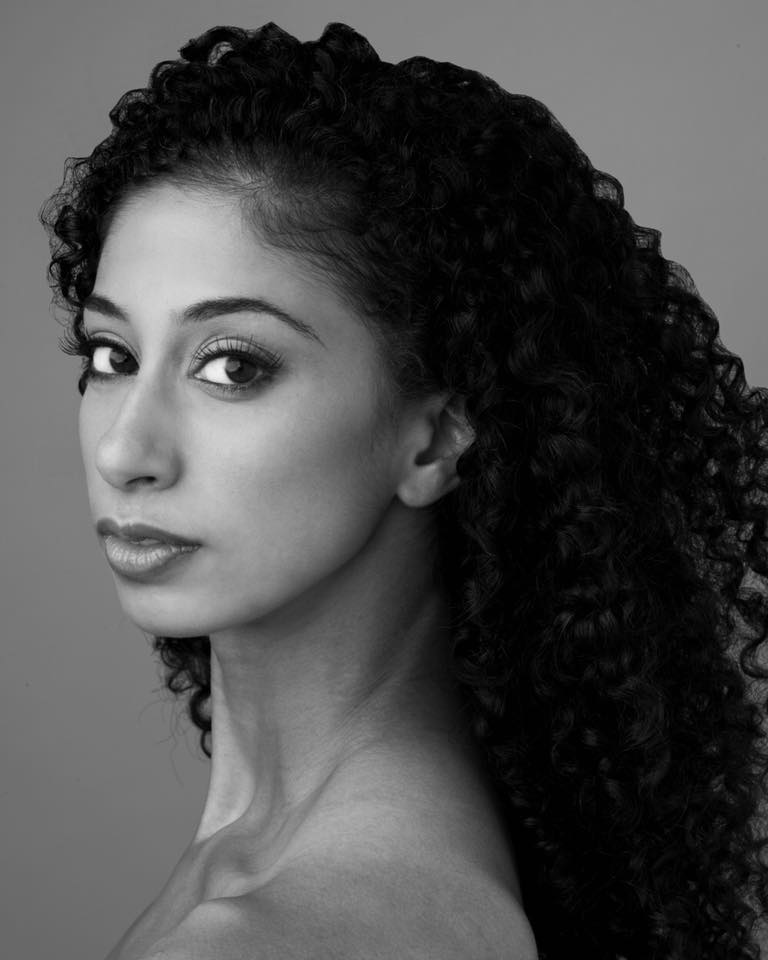 Alicia Graf Mack
Former Principal Dancer with Alvin Ailey
Alicia Graf Mack is a former lead dancer of Alvin Ailey American Dance Theater. She has also been a principal ballerina with Dance Theatre of Harlem and Complexions Contemporary Ballet. Alicia has danced as a guest performer with Alonzo King's LINES Ballet, Beyonce, John Legend, Andre 3000 and most recently, Alicia Keys on the 2013 Set the World on Fire World Tour. In addition, she's appeared at many galas and festivals including the Youth America Grand Prix and the International Stars of the 21st Century. She has made national television appearances as a featured guest on Live with Kelly and Michael and The Tavis Smiley Show. Mrs. Mack graduated magna cum laude with honors in History from Columbia University and holds a MA in Nonprofit Management from Washington University in St. Louis. In 2007, Smithsonian Magazine named Alicia an American Innovator of the Arts and Sciences. Mrs. Mack is a recipient of the Columbia University Medal of Excellence, an award given each year to one alumnus who has demonstrated excellence in their field of work. In 2008, she had the honor of delivering the keynote address to the graduates of Columbia University's School of General Studies. Alicia is a gifted writer. She has contributed to some of the most prestigious national magazines in her industry; Dance Magazine, Pointe Magazine and Dance Spirit. Recently, she wrote the historic cover story, "Beyond Role Models" for Pointe Magazine's June/July 2014 diversity issue featuring Ashley Murphy, Ebony Williams and Misty Copeland. She has also authored the foreword of American Dance: The Complete Illustrated History by Margaret Fuhrer. Currently, Alicia is a Visiting Assistant Professor of Dance at Webster University in St. Louis, MO.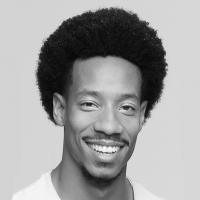 Durell R. Comedy
Mark Morris Dance Group Company Member
Durell R. Comedy, a native of Prince Georges County, Maryland, began dancing at the age of 6 with Spirit Wings Dance Company. He graduated from the Visual & Performing Arts program of Suitland High School in 2004 and magna cum laude from George Mason University, receiving his B.F.A. Degree in Dance Performance in 2008. Since then, he's worked and performed with the Metropolitan Opera, Troy Powell, and Kyle Abraham, among others. Comedy was a member of the Limón Dance Company from 2009-2015, performing principal and soloist roles. He's also worked as a soloist dancer with the Baltimore Opera and was a principal dancer and dance captain with Washington National Opera from 2013-2014. He was an adjunct faculty member at George Mason University's School of Dance in 2014 and was recently awarded the 2016 Distinguished Alumni Award for the College of Visual and Performing Arts of George Mason University. Comedy began working as an apprentice with MMDG in 2015 and became a company member in 2016.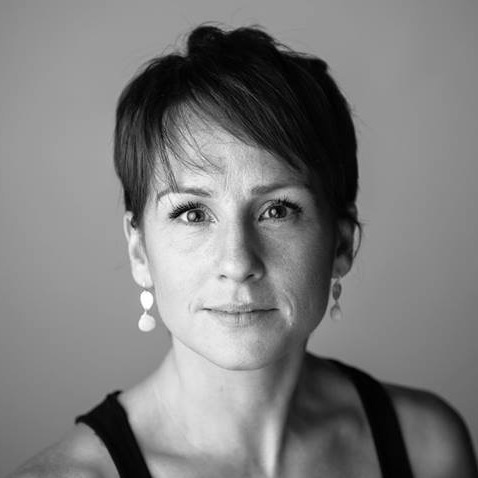 Jeanna Vance
Director of Open Sky Dance Company
Jeanna began her professional dance career at the age of 17 after training with Houston Ballet, Grand Rapids Civic Ballet, & American Academy of Dance, and has danced with Houston area companies such as Suchu dance, Sandra Organ's Dance Co., Psophinia, Ad Deum Dance Co., Hopestone, Tred, and Ballet Excelsior. She has had the honor of setting choreography on many companies including Psophinia, Ballet Excelsior of Houston, Tred, Ingredients Dance Co, and Ad Deum Dance Company. Jeanna has been on staff with Dance Revolution dance convention for 10 years, and has also served as faculty for Ingredients Training Program in Dallas, Tx. Other stage work has included 6 seasons with Interactive Theatre Company in Houston, Texas where she played many wonderful characters including "Puck" in A Midsummer Night's Dream, and "Dorothy" in The Wizard of Oz. In addition to homeschooling her forth grader and chasing after her three year old, Jeanna directs Open Sky Arts Collective, a community of professional artists who bring their work to hospitals, homeless, and underprivileged communities. Passionately equipping the next generation of artists and art appreciators, Jeanna hopes to challenge every student to work to their fullest potential and discover their own "voice" in the arts.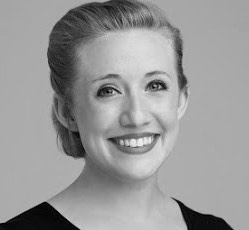 Whitney Dufrene
Ad Deum Guest Artist
Whitney Dufrene, from Louisiana, is a performer, teacher, choreographer and vocalist based in Queens. She graduated with a BFA in dance from Belhaven University. Whitney was a company member of Ad Deum, and served as company director for Dance du Coeur and director of dance for Creative Dreams Outreach Center. She has choreographed work for Ad Deum, Dance du Coeur, Belhaven, and Baton Rouge Ballet Theatre, among others. She also danced in Jerusalem with the TDC as a part of the Feast of Tabernacles in 2015. Most recently, she served on faculty at Hunter College. She is a member of Awakening Movement, a faith-based dance organization. Her deepest passion and joy is working to see the arts bring breakthrough, justice, hope, healing and freedom in individuals and communities. Whitney joined Doug Varone and Dancers in 2016.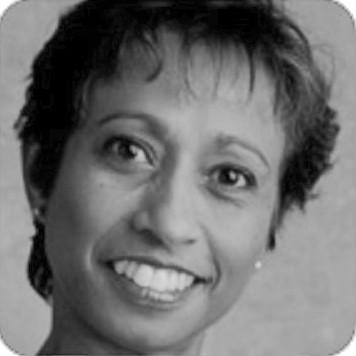 Priscilla Murphy
Ad Deum Guest Artist
Originally from Singapore, Priscilla Nathan-Murphy received her classical ballet training in the Royal Academy of Dancing Syllabi and has also been trained in oriental dance mudras, modern dance and jazz. Ms. Nathan-Murphy has a certification from the British Royal Academy of Dance in teaching and has acquired a Teaching License Diploma from the British Association of Teachers of Dance. She has also recently completed a teachers seminar and course in the Cechetti method in London. Some of the teachers and masters of dance that she has worked with include Rose Eberwein, Eve Pettinger, Kitty Daniels, James Clouser, David Horchoy, Bill Evans, Doug Varone.Ms. Nathan-Murphy has taught creative movement, ballet and modern dance in the pre-professional and professional division of Houston Ballet's Ben Stevenson Academy since 1985. She has also been a teaching artist with the Texas Institute for Arts in Education for several years and has held the position of adjunct faculty at the High School for the Performing and Visual Arts for 19 years. Ms. Nathan-Murphy has also conducted numerous master classes and workshops within the United States since 1980. Recently, Ms. Nathan-Murray completed the STOTT Pilates Mat Course.As a dancer, she has performed in Singapore and the United States with several companies. She has also choreographed extensively in the United States. A recipient of numerous scholarships and awards, she received a creative artist award from the Cultural Arts Council of Houston/Harris County for her choreographic work in 1992 and a Fellowship Choreographers Award in 1998. Ms. Nathan-Murphy is also a recipient of the American National Choreographers Competition Award held in Chicago and several teacher recognition awards given by the National Foundation for the Advancement in the Arts. Locally she has choreographed for Houston Ballet II, Houston Grand Opera, Houston Metropolitan Dance Company and numerous other companies.
While on staff with the Houston Ballet Academy, Ms. Nathan-Murphy further developed and delineated the syllabi for the Creative Dance Program, as well as introduced the Pre-Ballet Syllabus. She was also instrumental in introducing Improvisational Composition, Cultural Dance and Musical Theater into the curriculum of Houston Ballet's Summer Intensive Program.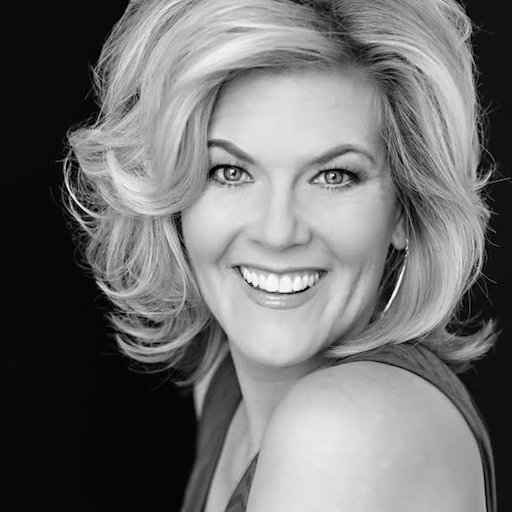 Cheryl Cutlip
Director of Project Dance
Cheryl Cutlip is the founding director of the Project Dance Foundation, an arts and education organization dedicated to performing with integrity to inspire. Project Dance was formed as an outcry following the events of 911 and today Cheryl, along with more than 500 volunteers produce events across the globe in cities like London, Penang, Sydney, Hong Kong, Washington DC, Atlanta and New York City.
A native of North Carolina, Cheryl's dance career began in Nashville, TN at Opryland USA. After working on a cruise ship, living in Japan while dancing at Tokyo's Disneyland, and performing in the European tour of 42ND STREET, Cheryl moved to New York where she became a Radio City Rockett. Cheryl enjoyed performing with the Rockettes for 15 years where her duties included dance captain; assistant choreographer and spokesperson for nationally televised appearances including one-on-one interviews with Katie Couric, Diane Sawyer, and Larry King. She was the co-choreographer for Kick Into Fitness; and choreographer for Christmas Across America promotional tours, The Yankee Penant Parade and NBC's Rockerfellter Christmas Tree Lighting special.
Other career credits include the Broadway National Tour of Crazy for You and the Broadway benefit to the stars version of Mack and Mable starring Jerry Herman and Donna McKechnie. Cheryl also danced with the jazz company, Walkerdance under the direction of Chet Walker where she performed in a benefit concert for lyricist and composer, Stephen Schwartz. Cheryl currently directs a precision dance company called the Carolina Snowbelles (www.thecarolinasnowbelles.com).
While Cheryl is very busy with Project Dance and other related projects, her top priority is family. She is celebrating her 22nd year of marriage and has two young children ages 12 and 9.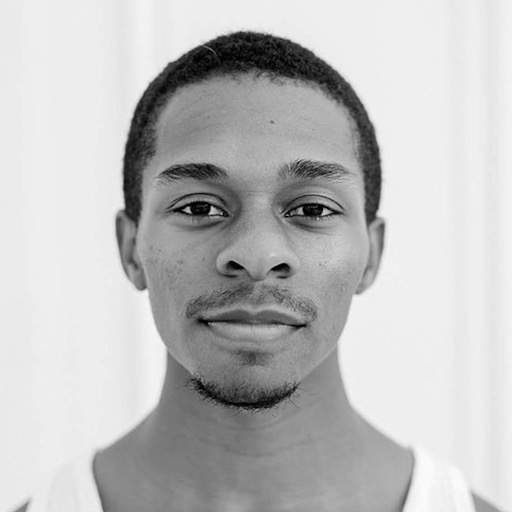 Kevyn Ryan Butler
Main Company Guest Artist
Kevyn Ryan Butler a dancer from Oakland, CA. There he trained at the Oakland School for the Arts and graduated with an emphasis in Dance. Kevyn received his Bachelor of Fine Arts in Dance from the University of Arizona for Ballet, Modern and Jazz techniques. After graduating, he moved to New York City and became a company member for Ronald K. Brown's Evidence, A Dance Company. There Kevyn discovered his passion and innate ability for traditional African techniques, such as; Sabar dance and Afro-Cuban movement. In addition, Kevyn has performed with the Tucson Regional Ballet, the Savage Jazz Dance Company and at the Jose Limon Dance Festival. Kevyn has worked with choreographers such as Reginald Rey-Savage (Savage Jazz Dance Company), Robert Garland (Dance Theater of Harlem), Collin Conor (The Jose Limon Foundation), Daniel Agami (Ate9 Dance Comapny), Guy Shomroni and Yaniv Abraham (Batsheva Dance Company). This is Kevyn's first project with the Ad Deum Dance Company and is very enthusiastic to use his gift of dance for the Kingdom of Heaven.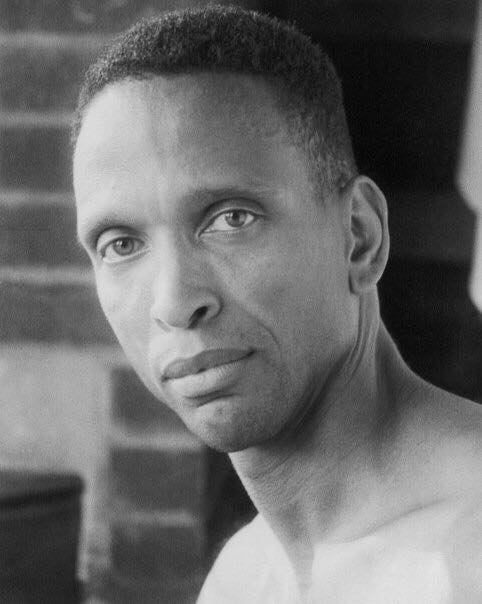 Steve Rooks
Former Principal Dancer with Martha Graham, Chair of Dance/Choreographer for Vassar College
Steve Rooks danced with the Alvin Ailey Repertory Ensemble, and the Martha Graham Dance Company, where he performed for over a decade and achieved the rank of Principal Dancer.
Mr. Rooks is currently Chair of Dance and Resident Choreographer at Vassar and the 2004 winner of the National Choreographic Competition at Hubbard Street Dance Chicago. He has been awarded Research Grants to travel to Latvia, Zambia, and in 2014 to Finland, where he choreographed "Plate Tectonics" on 24 international dancers. Mr. Rooks was commissioned by the Masterworks Festival to create ballets for a number of contemporary composers including Clarice Assad, Piet Swerts, and David Skidmore – all to live orchestra.
Mr. Rooks has served as an adjudicator for the American College Dance Festival, and a solo "Vista" was created for Aran Bell (ABT) for the 2014 International Ballet Competition in Jackson, Mississippi. Four contemporary solos were recently submitted to the 2016 Youth American Grand Prix Ballet Competition.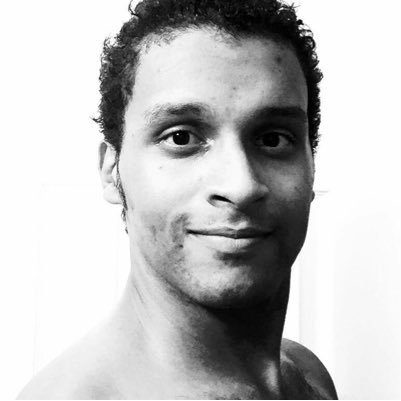 Lysion Vieira
Ad Deum Guest Artist
Lysion Vieira is a Brazilian professional dance artist. He served as the principal male dancer for Ad Deum Dance Company for four years. He has performed worldwide, touring with Ad Deum, also working as a featured dancer for The Tabernacle Dance Company in Jerusalem, Israel.
As a dance educator, he has conducted master classes for Project Dance International, Laois Dance Platform - Ireland, Overflow Dance Festival - Paris, Life Camp - Sofia, Bulgaria, University of The Nations - Kona, Hawaii, and Youth With A Mission - Switzerland.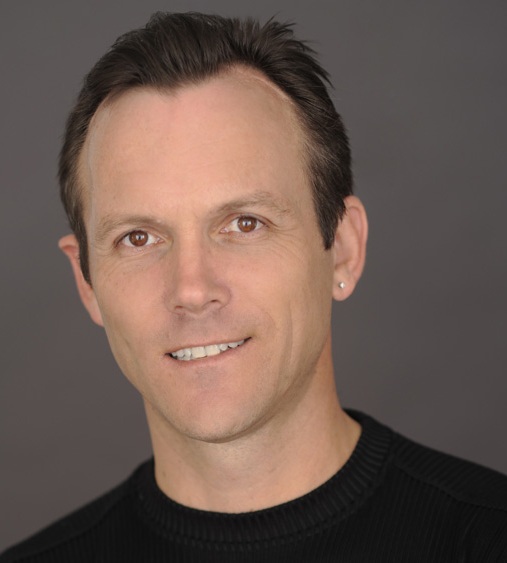 Richard Bowman
Ballet Faculty with the American Ballet Theatre
Richard Bowman began his training in New Zealand under careful guidance of his mother Christine Bowman. After completing all the Royal Academy of Dance examinations with Honors, he received a full scholarship to further his training at the Royal Ballet School in London. During this time, he studied with such notables as: Murray Kilgour, Jiahong Wang and Mikhail Messerer. Over the next decade, Mr. Bowman danced both as a soloist and principal with internationally acclaimed ballet companies, of which the Royal New Zealand Ballet, Leipzig Ballet and Australian Ballet are included. Throughout his career, he danced many leading roles, from the "Gaoler" in Kenneth MacMillan's production of Manon, to "James" in Erik Bruhn's production of La Sylphide. In addition to co-founding Danse Conservatory, Mr. Bowman also served as ballet master and principal artist for City Ballet of San Diego, California, Mr. Bowman also appeared as a principal guest artist for Sacramento Ballet, University of California, Irvine, and New Ballet West, San Marcos, for which Mr. Bowman also staged their production of Giselle. Mr. Bowman is a Certified Teacher with the ABT® National Training Curriculum, and is a faculty member for the ABT Jacqueline Kennedy Onassis School, just recently Mr. Bowman was appointed an examiner to the ABT® National Training Curriculum and is also a faculty member for Broadway Dance Center.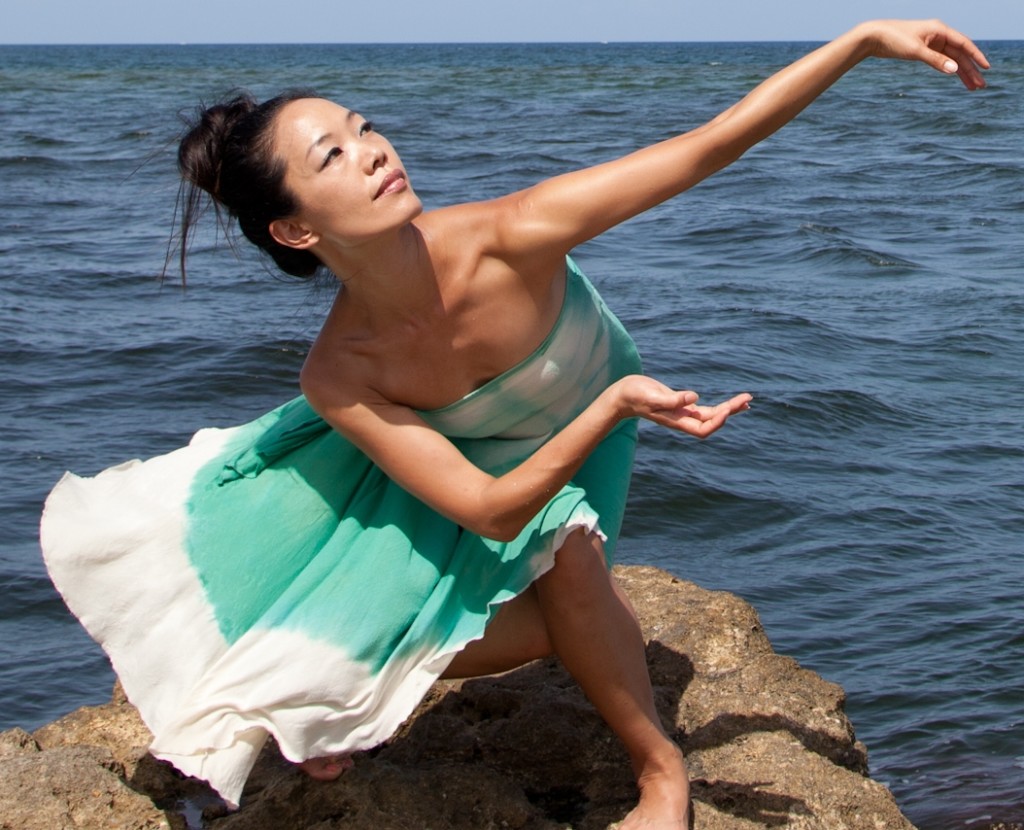 Jinyoung Lee Hanley
Professor of Dance at West Palm Beach Atlantic University
Ms. Jinyoung Lee Hanley is Assistant Professor of Dance at Palm Beach Atlantic University (FL), and has taught for various events, organizations, universities and churches, including American College Dance Festival, Florida Dance Education Organization, and World Missions Conference (NYC). She founded and directed the dance ministry at Little Flock Church in NYC. Born in South Korea, Ms. Hanley started dancing at 16. She earned her B.A. in Dance Education (Major in Ballet) in South Korea, and came to the U.S. in 1999, earning her M.A. in Dance and Dance Education from NYU, and a scholarship to Cunningham Dance. She has trained under Merce Cunningham, Laura Hausmann, Larry Keigwin, Carla Maxwell, Daniel Lewis, and others, and she has performed with Park Sunyoung Ballet and Hasadim Mission Ballet (South Korea), Columbia Ballet Theatre (Spokane, WA), and H.T.Chen and Dancers (NYC). She has worked with Douglas Dunn, Randall Flinn, Victor Trevino, and Jeanguy Saintus Riché, and choreographed over 120 works of her own. She serves on the Board of Directors of the Florida Dance Education Organization and is the co-chair of Florida National Honor Society for Dance Arts.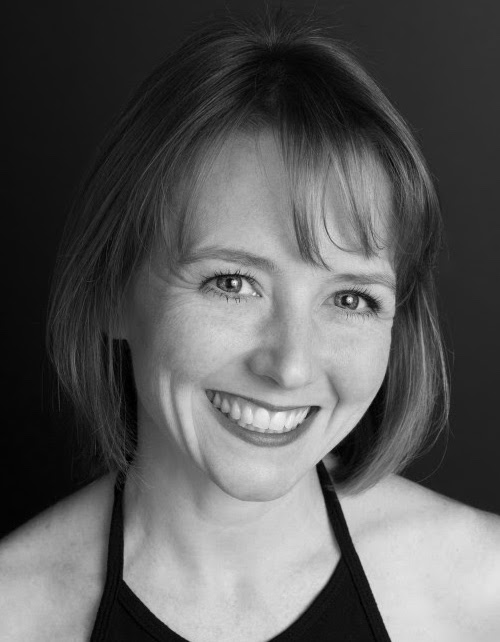 Jennifer Mabus
Ad Deum Guest Artist
Jennifer Mabus, a dance artist currently living and working in Texas, possesses a rich performance background. Hailed as "bold" (New York Times) and "living calligraphy" (Boston Globe) and she has performed internationally as a soloist and founding member of Battle Works, Robert Battle's company before he became the director of Alvin Ailey American Dance Theater. Additionally, Mabus has danced for the Amy Marshall Dance Company (NYC), Heidi Latsky (NYC), Takehiro Ueyama (NYC), Bruce Wood Dance Project (TX), Noble Motion Dance (TX), and Dark Circles Contemporary Dance (TX), among others. Mabus has presented choreography in festivals, such as the Dance Gallery Festival (TX), the Dumbo Dance Festival (NYC), Cool/NY Festival, and the 254 Festival (TX), and she has been commissioned to create work for the dance companies, METdance, Contemporary Ballet Dallas, Pilot Dance Project, Muscle Memory Dance Theater, Omega Dance Company, and Elle Danceworks, as well as for university dance programs around the nation.
In Houston, she has been commissioned to create work for the Miller Outdoor Theater and Zilka Hall at the Hobby Center by the Foundation for Modern Music and the Windsync Ensemble. Mabus was a Rice University Dance Artist in Residence, a Noble Motion Dance "Next Step" emerging artist, and a Dance Source Houston Artist in Residence. She is also a founding member of the Transitory Sound and Movement Collective, where she has co-created original, experiential evenings in venues such as the Contemporary Arts Museum Houston, Rothko Chapel, Rec Room and the Rice University Gallery.
Mabus is the Dance Program Chair at the University of St. Thomas, and has served on the dance faculties of Texas Christian University, Sam Houston State University, Houston's HSPVA, San Jacinto College, Booker T Washington HSPVA, and Interlochen Arts Academy. Mabus received a BFA in Dance from Southern Methodist University and an MFA from Sam Houston State University, and she is also a 500-hour certified yoga instructor.
Register
Payment info:
(Press arrow and change to the appropriate option.)
Ad Deum Summer Dance Intensive Goes Virtual!
For Ages 14-Adult - Beginning thru Professional Levels
Dates: August 17-21 Monday-Friday
Daily Schedule: USA Central Standard Time (Complete Schedule Coming Early July)
9:30am-10:45am - Ballet
11am-12:15pm - Modern
1pm-2:15pm - Elective Class (Jazz, African, Conditioning, Dance Improvisation, Worship Dance)
2:30pm-3:45pm - Choreography or Repertory Class
Classes will be offered in Ballet, Modern, Contemporary, Jazz, Conditioning, Choreography, Dance In Worship, African Dance, Dance Improvisation, Dance and Faith Chats
Various technique levels will be scattered throughout each day.
Classes may be purchased in packages with a 2 class minimum. You can use the classes that you purchase anytime during the week.
Once a package is purchased, we cannot offer refunds. However, you are allowed to upgrade your package at any time during the week by paying the cost difference at least two days in advance.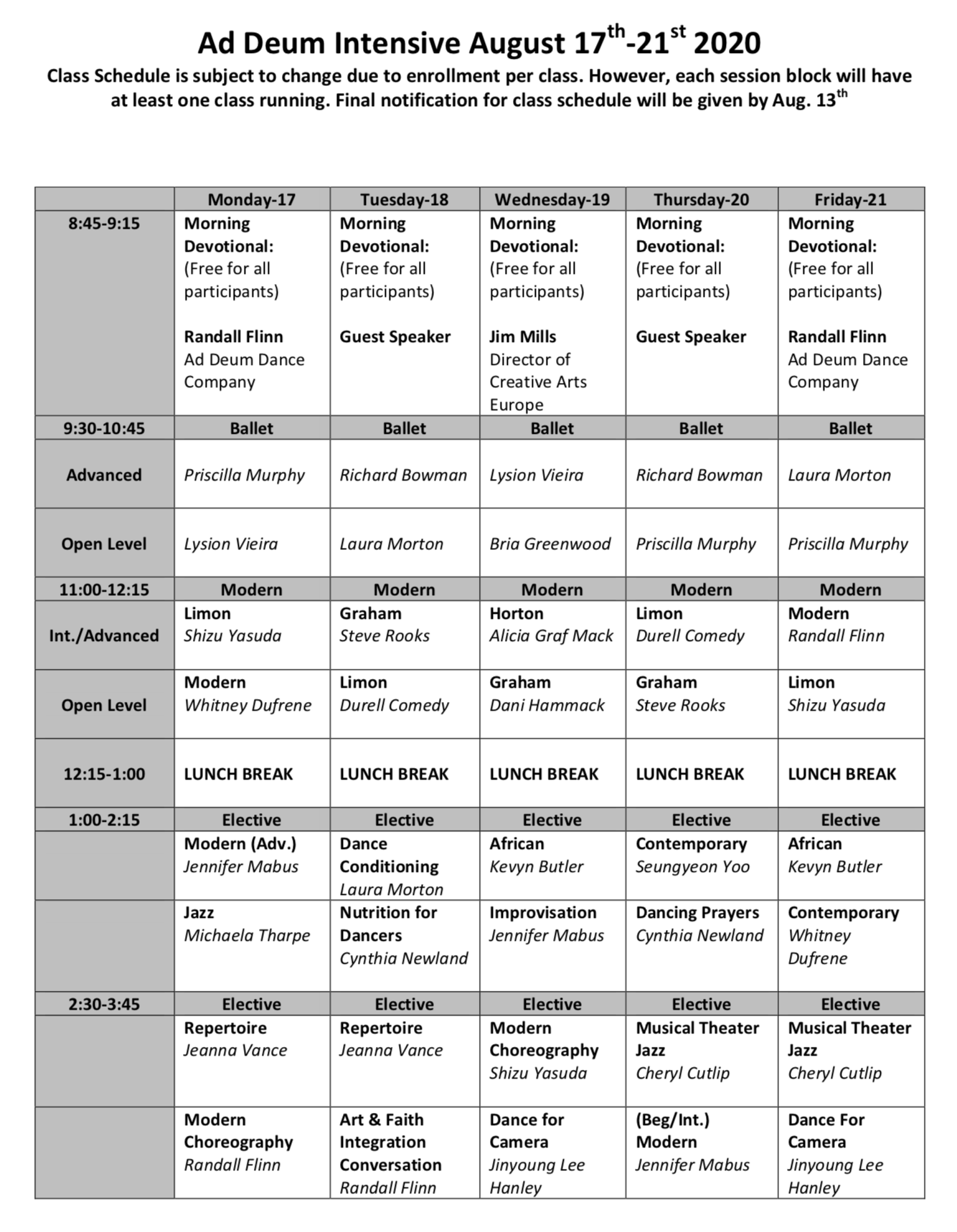 Registration is now open! You will need to fill out the registration form and then select on the payment scroll option which package of classes you are purchasing. Your payment will be made via PayPal. We will acknowledge your payment and send you additional information.
Registration ends on August 15th, 2020.