Professional Christian Dance & Arts Organizations
This page highlight professionals dance companies, dancers and dance organizations, which like Ad Deum Dance Company, live, work and carry out their vocational and spiritual callings as professional artists who have placed their faith and hope in a living relationship with Jesus Christ and understand their place and positions as servant-artists called to engage and impact the world with relevant and redemptive creativity.
These artists flow in a natural fusion of their faith and artistic journeys. Simply stated, they are professional artists believing in the wholeness of the Lordship of Jesus Christ and what it means to live out their faith in the community of the arts to the glory of God and to the service of humanity.
These are not religious, liturgical, praise dance, or what might be considered as dance ministry based individuals or organizations. However, working as professional artists, they are clearly carrying out a "mission" and "artistic ministry" in a broader sense than how those terms might typically be understood.
It is our hope that you will be inspired and maybe even challenged by who they are and what they have been called to accomplish as they have responded to God's unique call upon their lives.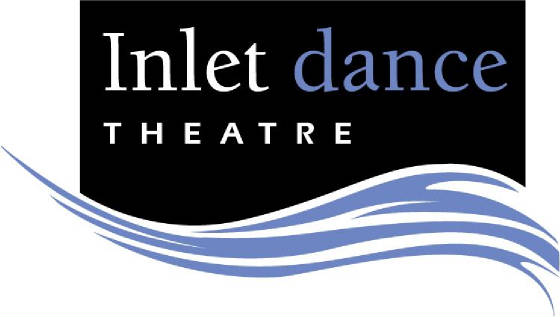 Inlet Dance Theatre
Inlet Dance Theatre utilizes the art form of dance to bring about personal development in the lives of individuals through training and mentoring, and to speak creatively about life and the issues we all face. Formed in 2001 by Founder & Artistic Director Bill Wade and located in Cleveland, Ohio, Inlet's trademark non-traditional partnering concentration is highly acclaimed.
Inlet is purposeful about "using dance to further people" (as opposed to an industry that often uses people to further dance).
Inlet is a Professional Modern Dance Company mainly comprised of Christians. We have a marketplace ministry focus and are dedicated to using dance as an entry point to engage members of the entire community. Through dance, Inlet builds relationships, trains professional dancers (via Apprentice & Trainee programs), develops personal character and creates artistic expression that is inspired by a Christian worldview.
Visit their website: http://www.inletdance.org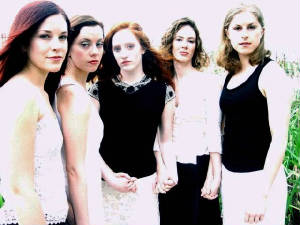 Still Point Dance Theatre
StillPoint Dance Theatre – a professional modern dance company committed to creating quality and relevant works of art with a motivation to bring reconciliation to families, cultures, nations, and ultimately to man and his Creator. Led by founder and artistic director, Sharon Perry, StillPoint's goal is to reveal the beauty, humor, truth and joy in our lives; to bring awareness of social injustices; and to inspire the imagination for creative peace-making and cultural transformation.
Sharon Perry – artistic director and founder of StillPoint Dance Theatre, Sharon received her B.A. in theatre arts from Virginia Tech and her M.A. in modern dance from the University of Utah. While living abroad for 11 years in Latvia, she helped develop the first bachelor degree program in contemporary dance in the former Soviet Union at the Academy of Culture of Latvia. Sharon has also taught modern dance at the Riga Choreography School, the state ballet school for the Latvian National Opera; served as Latvian director of Creative Arts Europe; and directed and founded Selah Repertory Dance Theatre. Recently Sharon served as an artist in residency at Belhaven College in Jackson, Mississippi and she currently teaches modern dance at Vanderbilt University in Nashville, Tennessee.
Email them for more info: stillpointdt@yahoo.com

Word in Motion Dance Company
Word In Motion Dance Co. is called to boldly represent Christ in the heart of Los Angeles, in the midst of the dance industry. God has called us to set a standard by living an uncompromised lifestyle, using our gifts for kingdom business, and doing it all with excellence. We try to keep our mission simple, "win the lost and disciple the called". Although we have dancers who are equipped in many styles, we have several outreaches focused on the urban culture. Our annual Urban Dance Festival in June is a life changing event that allows dancers to train and experience different styles such as hip hop, street jazz, latin funk, locking, house, popping, tribal funk, and old school. We have hip hop praise and worship every morning and a word from Pastors Tymme and Aury, live entertainment and comedy, student showcase, and a powerful concert by Lecrae and Trip Lee.
Please visit their website http://wordinmotion.com to view a promo from last year and to download a brochure. Tymme and Aury Reitz are the Word In Motion Dance Co. directors. They are currently Pastors of "I.H.P. Underground," a powerful church service that uses live rap, singing, and dance for worship and brings solid biblical teaching.