Summer Intensive 2021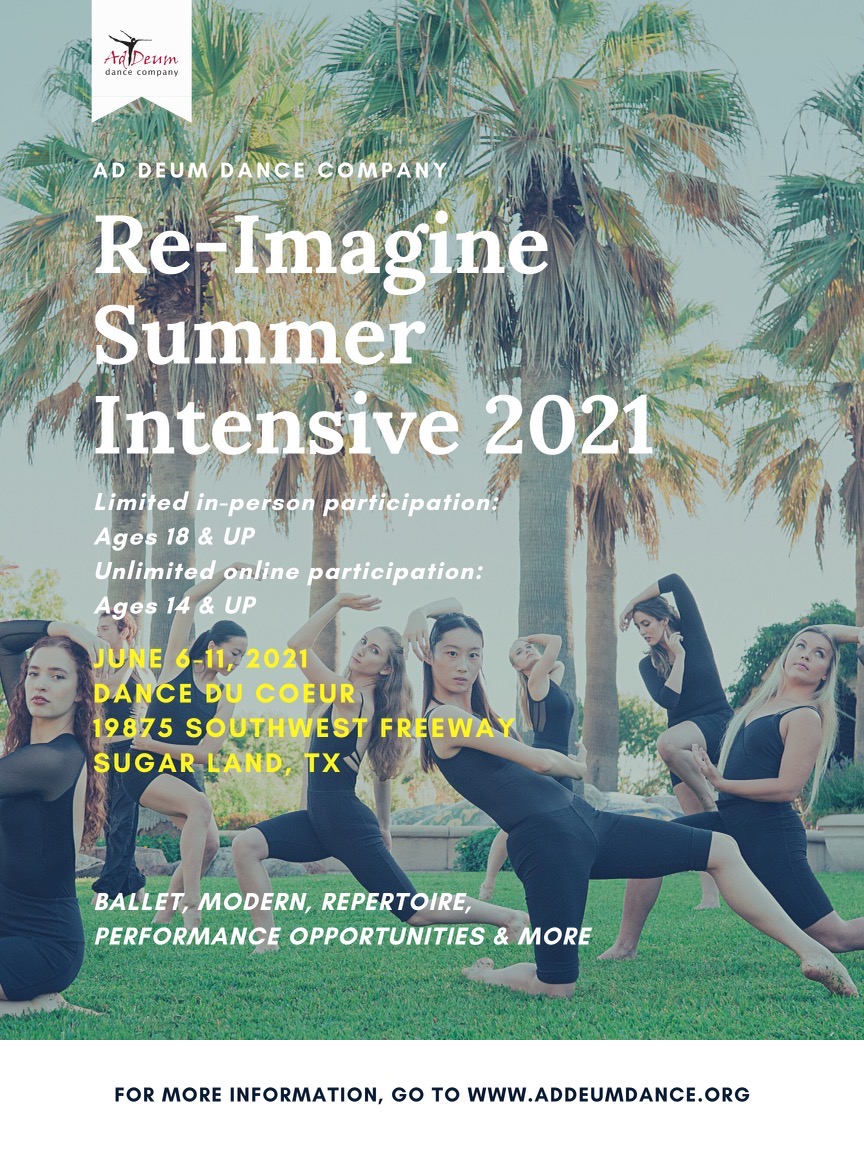 Times and location:
Sun 06/06/2021 8:30 a.m. - 4:30 p.m.
Mon 06/07/2021 8:30 a.m. - 4:30 p.m.
Mon 06/07/2021 7 p.m. - 8:30 p.m.
Tue 06/08/2021 8:30 a.m. - 4:30 p.m.
Wed 06/09/2021 8:30 a.m. - 4:30 p.m.
Wed 06/09/2021 7 p.m. - 8:30 p.m.
Thu 06/10/2021 8:30 a.m. - 4:30 p.m.
Fri 06/11/2021 8:30 a.m. - 4:30 p.m.
Faculty: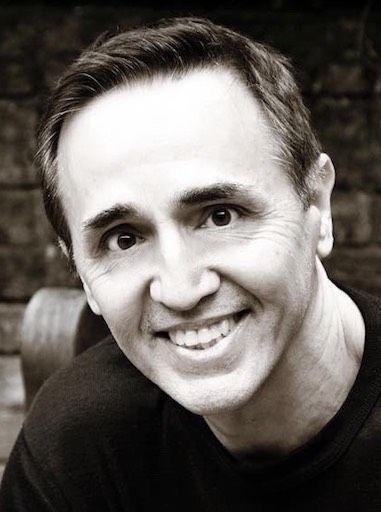 Randall Flinn
Founder / Artistic Director
Mr. Flinn began his dance training in Houston over twenty five years ago with Glenn Hunsucker, Camille Long Hill, Dina Vail and Patsy Swayze. His most recent modern dance influences have come from studies with The José Limón Dance Company and Steve Rooks, former principal dancer with Martha Graham. He has taught and choreographed locally as a guest artist for the Houston Ballet Academy, The Episcopal High School, Houston Met Dance Company, Joan Karff Dance Company, The High School for the Performing and Visual Arts, and North Harris Performing Arts Dance Company.
He was selected as a guest choreographer for Houston's Dance Salad 1999, Dance Houston 2006, and Texas Weekend of Contemporary Dance 2007. Nationally, he has served as guest faculty and choreographer for Cirque Du Soleil's-Alegria, Ballet Magnificat, Belhaven University, Friends University, Project Dance NYC, LA, and Sydney, Australia, as well as Hillsong and Dance Revolution Conventions.
Having lived throughout Europe and Asia for ten years, Mr. Flinn has also been a guest artist for Hong Kong Ballet, City Contemporary – Hong Kong, Guanzhou Modern Dance Company – China, Xaris Danz Europe, and Youth With a Mission International Schools of the Arts.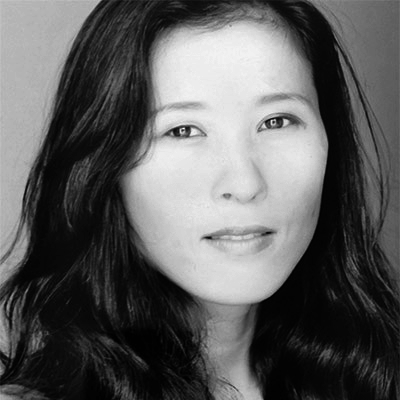 Shizu Yasuda
Ad Deum 2 Artistic Director
SHIZU YASUDA started her dance training at Sakiko Ichinomiya Ballet School in Japan. After she moved to New York, she performed with several choreographers and dance companies such as Slam and Sensedance Company. She joined Ad Deum Dance Company in 2004. She danced as a principal dancer with the company and performed at numerous dance events nationally and internationally. She got awarded as one of stunning performers by Dance Houston – City Wide Dance Festival 2008. In 2013, she was invited to Minsk in Belarus as a guest dancer and judge by Chelz Extreme Games. As a dance teacher, she has been teaching Modern and Ballet classes in the Houston dance community at such places as Ad Deum Dance Company, Houston Ballet Academy summer intensive (Modern only), Mitsi Dancing School, Payne Academy of Ballet, Studio of Dance, West University Dance Center and Houston Academy of Dance. Her choreographic works have been presented at "East Meets West" at Miller Outdoor Theater since 2008. In 2014, she became an artistic director of Ad Deum II.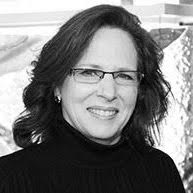 Laura Morton
Professor of Dance at Belhaven University
Laura Morton's background includes extensive training in classical ballet, jazz, and modern from prestigious dance educators such as Anne and Nicholas Polajenko, ABT's Alexander Minz, and at Ballet West with director Bruce Marks and Toni Lander. Her professional credits include Milwaukee Ballet, Delia Stewart Dance Company, Houston Metropolitan Dance Company and Ad Deum Dance Company. She has also earned a Bachelor of Science degree in Psychology from the University of Houston.
Morton has taught nationally and internationally. Her teaching credentials include serving on the faculties of Summer Arts Session (Ravensburg, Germany), Pacific Northwest School of Ballet (Seattle, WA), Evergreen City Ballet (Auburn, WA), Houston Metropolitan Dance Center, (Houston, TX), Houston Ballet Ben Stevenson Academy (Houston, TX), and Ad Deum Dance Company (Houston, TX). Morton presently serves as an Associate Professor of Dance at Belhaven University in Jackson, MS. While holding these various positions, her responsibilities included instructing, rehearsing, restaging classical ballets, choreographing, as well as lighting designer and stage manager. All of these responsibilities enabled her to share the invaluable information passed on to her by the many remarkable teachers that have mentored her as well as her own years of teaching experience. Morton is presently pursuing a Master of Science in Applied Exercise Physiology.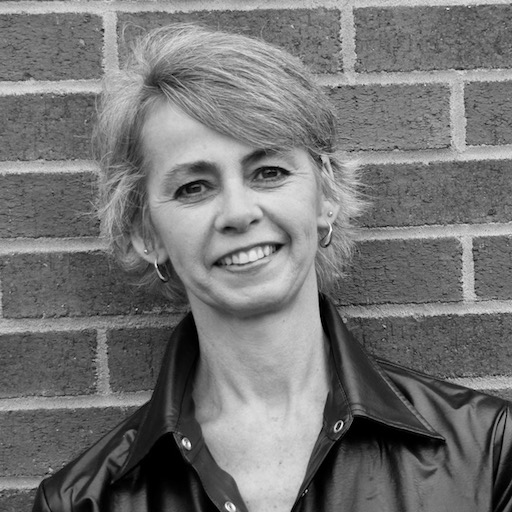 Cynthia Newland
Director of Dance at Belhaven University
Ms. Cynthia A. Newland, earned her MFA in Dance from Arizona State University, with an emphasis on choreography and performance and BFA in Dance from George Mason University, Fairfax, Virginia.
Prior to her appointment at Belhaven University Ms. Newland served as director for New Field Dance Theater, East Bay of San Francisco. For nearly three decades she has traveled nationally and internationally as a teacher, choreographer, and performer working with varied arts organizations and institutions such as Campus Crusade for Christ, Children of the World, International Christian Embassy, Intervarsity, Operation Mobilization International, International Christian Dance Fellowship, Youth With a Mission, Project Dance, Christians in Theater Arts, and in Korea, Dong Ah Institute of Media and Arts, Hang Yang ERICA University and FEBC.
A portion of her work and artistic endeavors has been in the realm of inclusive dance where she has created numerous choreographed works for people with and without disabilities, which have been presented in the United States through VSA International and USA International Ballet Competition.
She has received recognition as a recipient of the Higher Education Awards from the Mississippi Alliance for Arts Education including the Lifetime Achievement Award and the Humanities Teacher Award by the Mississippi Humanities Council. At Belhaven University she has served on the Faculty Council and Education Advisory Council. She is a board Member of USA IBC (International Ballet Competition) and Mississippi Alliance for Arts Education, and member of ACDFA, Alabama Dance Council, CORD, Dance Camera West, NDEO, Performing Arts Medical Association and Screen Dance. Ms. Newland has also been a presenter for NASD's Annual Conferences.
Currently she teaches part time at Belhaven while traveling nationally and internationally providing dance training, presentations and choreography, as well as offering equipping tools for all ages on "Nourishing the Body, Soul and Spirit".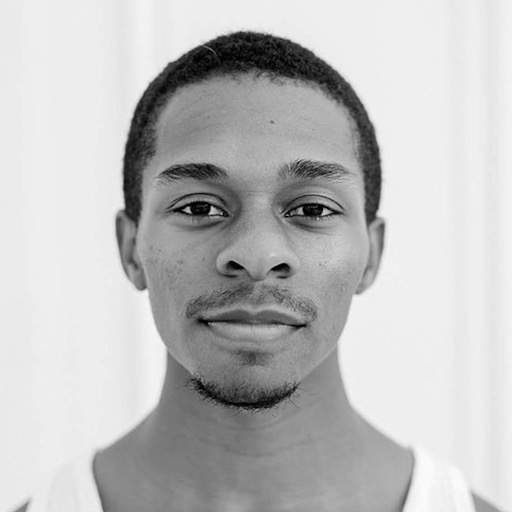 Kevyn Ryan Butler
Main Company Guest Artist
Kevyn Ryan Butler a dancer from Oakland, CA. There he trained at the Oakland School for the Arts and graduated with an emphasis in Dance. Kevyn received his Bachelor of Fine Arts in Dance from the University of Arizona for Ballet, Modern and Jazz techniques. After graduating, he moved to New York City and became a company member for Ronald K. Brown's Evidence, A Dance Company. There Kevyn discovered his passion and innate ability for traditional African techniques, such as; Sabar dance and Afro-Cuban movement. In addition, Kevyn has performed with the Tucson Regional Ballet, the Savage Jazz Dance Company and at the Jose Limon Dance Festival. Kevyn has worked with choreographers such as Reginald Rey-Savage (Savage Jazz Dance Company), Robert Garland (Dance Theater of Harlem), Collin Conor (The Jose Limon Foundation), Daniel Agami (Ate9 Dance Comapny), Guy Shomroni and Yaniv Abraham (Batsheva Dance Company). This is Kevyn's first project with the Ad Deum Dance Company and is very enthusiastic to use his gift of dance for the Kingdom of Heaven.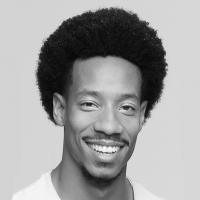 Durell R. Comedy
Mark Morris Dance Group Company Member
Durell R. Comedy, a native of Prince Georges County, Maryland, began dancing at the age of 6 with Spirit Wings Dance Company. He graduated from the Visual & Performing Arts program of Suitland High School in 2004 and magna cum laude from George Mason University, receiving his B.F.A. Degree in Dance Performance in 2008. Since then, he's worked and performed with the Metropolitan Opera, Troy Powell, and Kyle Abraham, among others. Comedy was a member of the Limón Dance Company from 2009-2015, performing principal and soloist roles. He's also worked as a soloist dancer with the Baltimore Opera and was a principal dancer and dance captain with Washington National Opera from 2013-2014. He was an adjunct faculty member at George Mason University's School of Dance in 2014 and was recently awarded the 2016 Distinguished Alumni Award for the College of Visual and Performing Arts of George Mason University. Comedy began working as an apprentice with MMDG in 2015 and became a company member in 2016.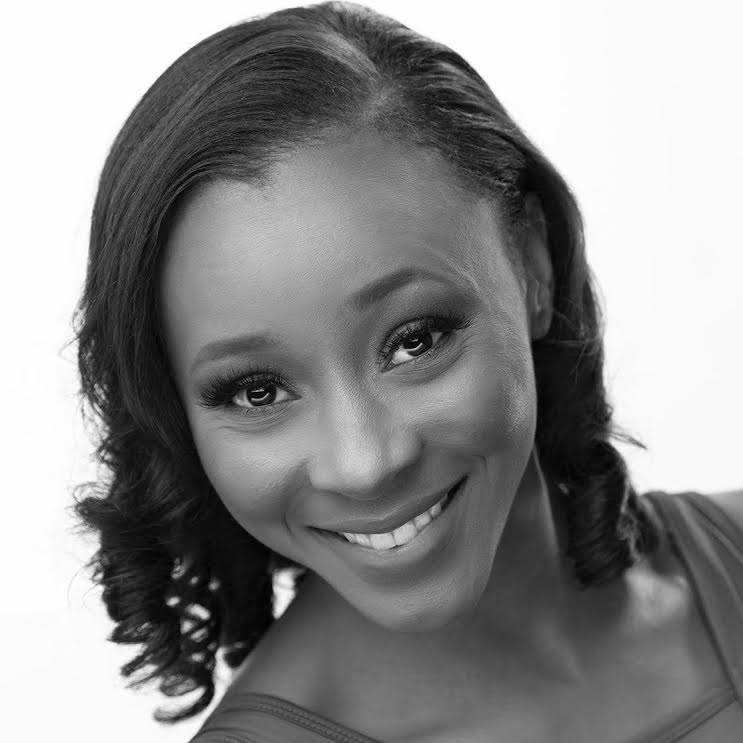 Glorielle Niedfeldt
Ad Deum Guest Artist
Born and raised in Chicago, Illinois, Glorielle trained for over fifteen years in dance
styles including: ballet, jazz, hip hop, West African and modern dance techniques. 
 
She has served in various areas of the arts including: live stage production, television,
and film. Her experience includes working with Gospel recording artist, Kierra Sheard;
film director, Lee Daniels; Tony Award winning choreographer, John Caraffa; and
Bollywood filmmaker, Vijay Krishnaack.
 
 Glorielle has served as a dancer, artistic director, choreographer, and teacher in both
the ministry and marketplace. She was a featured guest artist with Muntu Dance
Theatre of Chicago;Wave of Glory dance ministry, founded by her mother Pastor Karen
Williams; Endure Charities of former Luvabulls choreographer Kim Keller Tyler; and
choreographed for many productions under the leadership of Alyce Andrews, Director of
the Milwaukee Ballet School and Milwaukee Ballet Alumni. 
 
Glorielle continues to travel spreading the love of Jesus through the arts in conferences,
workshops and classes. She most recently served as guest faculty for Project Dance
OKC and Ad Deum Dance Company's spring intensive. She has made her home in
Milwaukee, Wisconsin loving her husband, Jeff Niedfeldt, and raising their sacred
treasures, Judah and Hadassah. Her passion is to awaken identity in the next generation and inspire artistry that glorifies
God.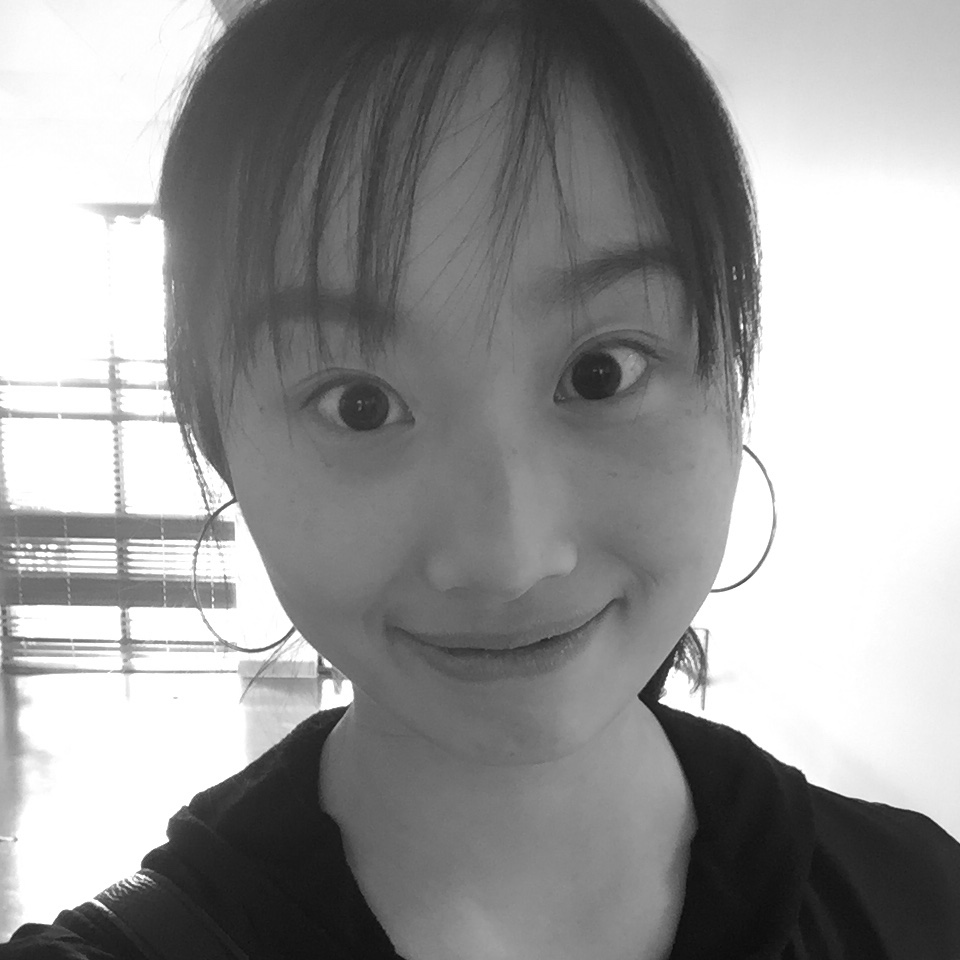 Xinyi Zhang
Main Company Apprentice
Xinyi Zhang was born in China and started professional training at the age of 11 at the Beijing Dance Academy. At the age of 21, she obtained a bachelor degree from Beijing Dance Academy. She majored in Chinese dance, but she studied ballet and modern dance in Cincinnati as an exchange student. She won the third prize in the National Taoli Cup Competition. In 2016, she came to the United States to teach classes in dance studios! She will be joining the main company this year!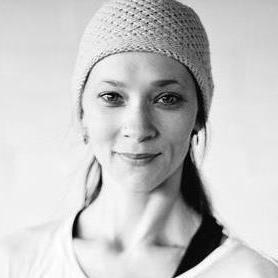 Dawn Dippel
Artistic Director of Revolve Dance Company, Former dancer with Dominic Walsh Dance Theatre
Dawn Dippel has been dancing most of her life and is co-owner of NHPA & NHPA II, co-Director and founding member of Revolve Dance Company, and a former member of the Dominic Walsh Dance Theatre. She grew up in the Houston area, graduated from Houston's High School for the Performing & Visual Arts Dance Department, and since then continues to train in and outside of Houston. Dawn's choreographic works for Revolve Dance Company have been showcased at many of Houston's various local performance events including Dance Houston, Texas Weekend of Contemporary Dance, Triple Focus, Choreographers X 6, Dance of Asian America, and Revolve On Camera. In the 2008 issue of Dance Magazine she was named as one of '25 to Watch' for up and coming artists across the country and was also named one of Houston's 100 creatives by the Houston Press. In 2014, 'Revolve On Camera' premiered at the Houston Cinema Arts Festival and won the audience choice award at the Dance Camera West festival in California. Currently Dawn is teaching at NHPA II, Ad Deum II and Houston Ballet Academy. She has spent many years working beside many talented and professional artists who have been an influence and inspiration in her journey of this art!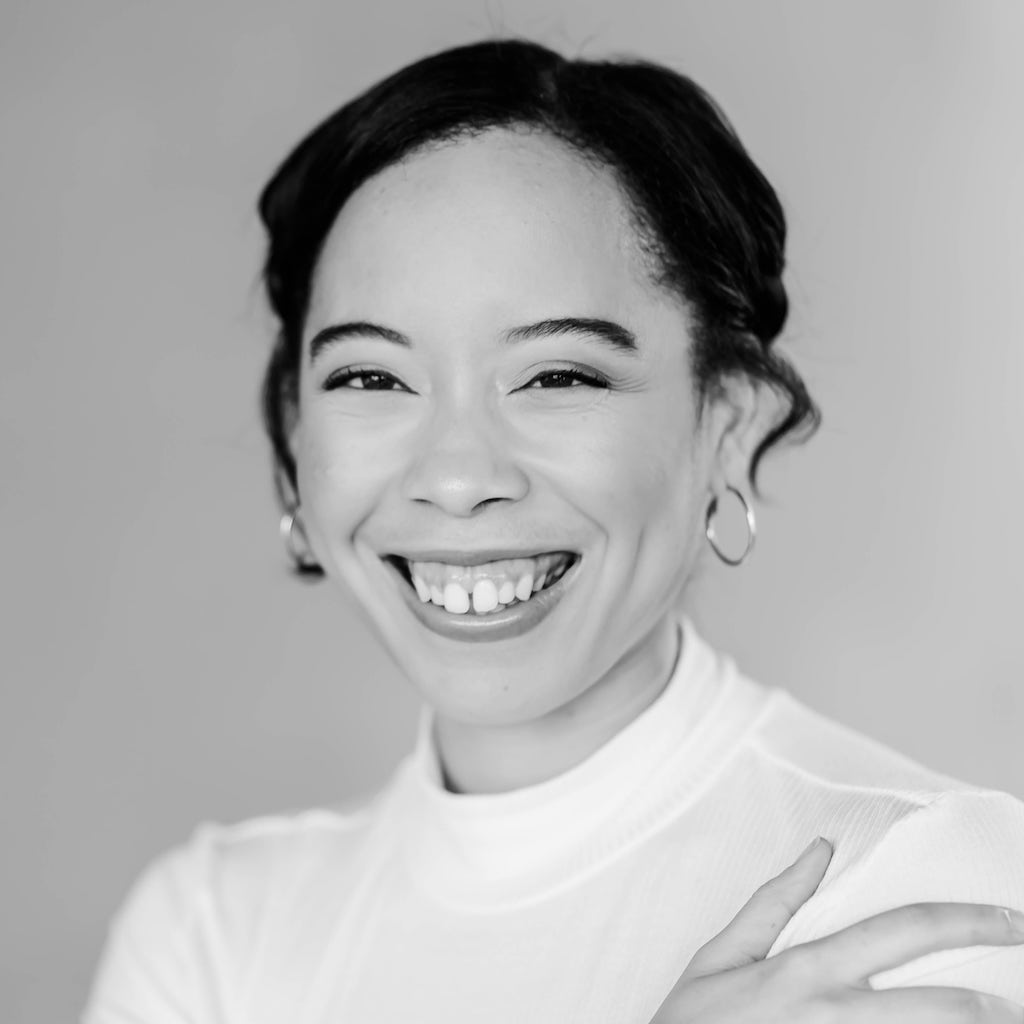 Bria Greenwood
Main Company Principal Dancer
Bria Greenwood is from Madison, MS. She received all of her dance training from the world's first professional Christian ballet company, Ballet Magnificat, in Jackson, MS. She was in their School of the Arts, and then their professional Trainee Program. She was apart of the Events Company that traveled to Honduras, Guam, and East Asia to dance and teach. Bria moved to Houston in 2016 to join Ad Deum 2, and this season will be joining the main company.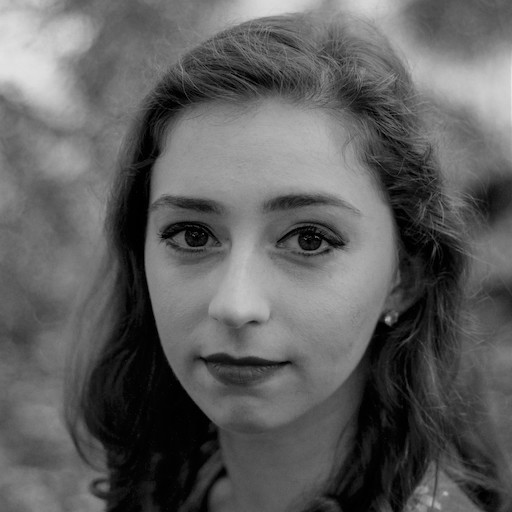 Hannah Mettler
Main Company Principal Dancer
Hannah Mettler is a New Jersey native ecstatic to join the Ad Deum 2 community. The majority of her training was completed at North Jersey School of Dance Arts under the direction of Christine Taylor and Dorothy Wasserman. She went on to complete higher education at Messiah College earning a BS in psychology and a BA in dance under Danielle Smith-Guillermo and Gregg Hurley. Hannah's professional credits include head choreographer for Shining Light Prison Ministry, tap ensemble for Caston & Company, and a featured guest artist with Pennsylvania Regional Ballet.
Paiter Van Yperen
Main Company
In 2007, Paiter started dancing at the age of 12. Under the direction of Elisa Schroth, he trained in both classical ballet and modern dance at the Christian Academy of Dance. He has had the privilege of performing many lead roles there and became an apprentice with Ekklesia Contemporary Ballet in 2013 while still a student in the school. In 2014, he was promoted to Company Artist and has performed at Project Dance New York and all throughout Connecticut, Rhode Island, New York, New Hampshire, Michigan, and Alabama. He continues to pursue excellence by regularly attending intensives at the Martha Graham School in NYC and Ad Deum in Texas. He has participated in master classes with dance professionals all over the country including Steve Rooks (former Principal Dancer with the Martha Graham Dance Company), Randall Flinn (Artistic Director of Ad Deum Dance Company), Freddy Moore (Alvin Ailey and Footprints Dance Company), and Durrell Comedy (Jose Limon Dance Company and Mark Morris Dance Group). Paiter has appeared as a guest artist with the Danbury Music Center as the Nutcracker Prince. He has studied at the Alvin Ailey certificate program in NYC.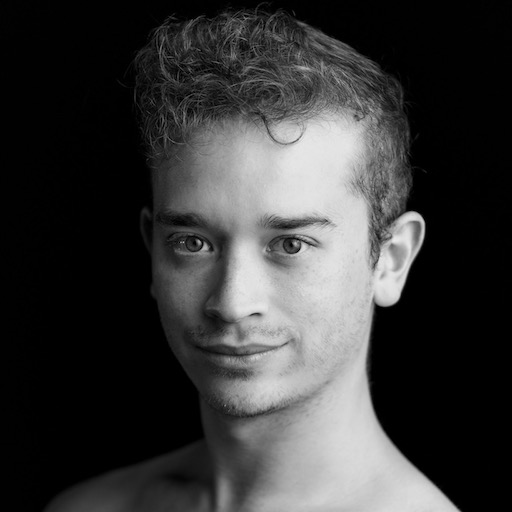 Dylan Allen
Main Company Intern
Dylan Allen is from Houston, Texas and attended High School for the Performing and Visual Arts. He also was a part of the MetToo Youth Company. He Graduated Point Park University, also working with METdance and American Neoclassical Ballet. He would also like to thank God for everything in his life.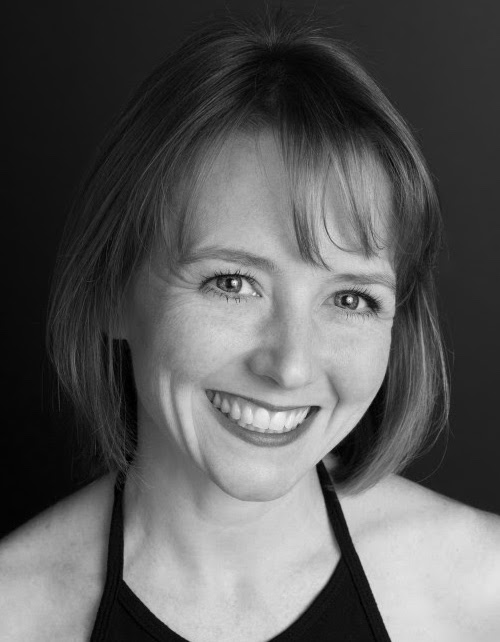 Jennifer Mabus
Ad Deum Guest Artist
Jennifer Mabus, a dance artist currently living and working in Texas, possesses a rich performance background. Hailed as "bold" (New York Times) and "living calligraphy" (Boston Globe) and she has performed internationally as a soloist and founding member of Battle Works, Robert Battle's company before he became the director of Alvin Ailey American Dance Theater. Additionally, Mabus has danced for the Amy Marshall Dance Company (NYC), Heidi Latsky (NYC), Takehiro Ueyama (NYC), Bruce Wood Dance Project (TX), Noble Motion Dance (TX), and Dark Circles Contemporary Dance (TX), among others. Mabus has presented choreography in festivals, such as the Dance Gallery Festival (TX), the Dumbo Dance Festival (NYC), Cool/NY Festival, and the 254 Festival (TX), and she has been commissioned to create work for the dance companies, METdance, Contemporary Ballet Dallas, Pilot Dance Project, Muscle Memory Dance Theater, Omega Dance Company, and Elle Danceworks, as well as for university dance programs around the nation.
In Houston, she has been commissioned to create work for the Miller Outdoor Theater and Zilka Hall at the Hobby Center by the Foundation for Modern Music and the Windsync Ensemble. Mabus was a Rice University Dance Artist in Residence, a Noble Motion Dance "Next Step" emerging artist, and a Dance Source Houston Artist in Residence. She is also a founding member of the Transitory Sound and Movement Collective, where she has co-created original, experiential evenings in venues such as the Contemporary Arts Museum Houston, Rothko Chapel, Rec Room and the Rice University Gallery.
Mabus is the Dance Program Chair at the University of St. Thomas, and has served on the dance faculties of Texas Christian University, Sam Houston State University, Houston's HSPVA, San Jacinto College, Booker T Washington HSPVA, and Interlochen Arts Academy. Mabus received a BFA in Dance from Southern Methodist University and an MFA from Sam Houston State University, and she is also a 500-hour certified yoga instructor.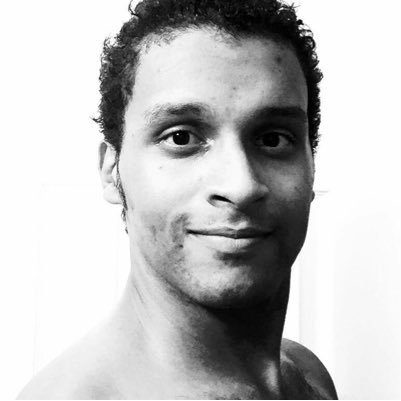 Lysion Vieira
Ad Deum Guest Artist
Lysion Vieira is a Brazilian professional dance artist. He served as the principal male dancer for Ad Deum Dance Company for four years. He has performed worldwide, touring with Ad Deum, also working as a featured dancer for The Tabernacle Dance Company in Jerusalem, Israel.
As a dance educator, he has conducted master classes for Project Dance International, Laois Dance Platform - Ireland, Overflow Dance Festival - Paris, Life Camp - Sofia, Bulgaria, University of The Nations - Kona, Hawaii, and Youth With A Mission - Switzerland.
Ad Deum presents Re-Imagine Summer Dance Intensive - June 6-11th, 2021
Ad Deum Dance Company's 2021 Re-Imagine Summer Dance Intensive is sure to be a life giving event! Both live and virtual participation will be open for dancers to attend. We have put together an amazing faculty, an awesome array of dynamic classes, and we are creating some new and exciting mentorship and performance opportunities.
Auditions for Ad Deum's professional company and our Professional Dance Development Program will also be conducted at this time in accepting new artists into our 2021-2022 season.
In Person and Virtual Participation: Due to Covid safety regulations, our in-person l participation will be limited to around 50 dancers. Our virtual Zoom attendance will be open for all. Since in-person participation will be limited, it is important that you register soon that we can guarantee you space.
Location: Our ReImagine Intensive will be held June 6th-11th at Dance Du Coeur in Sugar Land, Texas (just 20 miles southwest of Houston). 19875 Southwest Freeway in Sugar Land.
Daily Schedule: Sunday - Saturday from June 6-11.
8:30 - 9:15 am morning gatherings and faith and art devotionals
9:30-11am Ballet Class
11:15am-12:30 Modern or Contemporary Class
12:30-1:15 Lunch Break and Fellowship Gatherings
1:15-4pm Choreography Sessions in preparing repertory for a special Friday night performance.
Monday and Wednesday Evening: 7pm-8:30 Extra Evening Elective Class Offerings
Friday Evening June 11th -7pm Closing Dance Performance
Hotel Accommodations
in Sugar Land, Texas for out of town participants. We were able to secure a group rate of $85 per night for those of you wishing to stay in the host hotel Drury Inn and Suites Sugar Land.
There is a direct link in the document for booking your reservation online. You have until May 15 to make your reservation and receive the discount rate of $85 plus tax per night.
Amenities are listed on the document.
You are also welcome to secure your own lodging.. We are focusing on hotels that offer breakfast and a lite dinner included in the weekly rate.
Ages: Due to Covid restrictions and space limitations, the live intensive will only be available to dancers ages 18 and up. However, dancers ages 14-17 can join us virtually.
Technical Levels: Our in person intensive will be geared for dancers of high intermediate and advanced level ballet and modern technique. However, we will offer beginning level and low intermediate level classes on our virtual format.
6 Day Schedule of Classes, Teachers, and Events: Our completed detailed schedule will be posted online at our website by mid April. AdDeumDance.Org
In Person Tuition: 6 day in person intensive cost is $350. This covers the costs of all classes and other events throughout the week. Participants are responsible for their travel. lodging, and meals costs.
Virtual Tuition: Virtual participants will have the option of choosing to either participate in all classes or choosing which classes during the week they wish to take. A listing of classes and various class package pricing will be posted on our website by mid April.
In Person Participant Registration
Virtual Intensive Schedule
Virtual Participation Registration
Payment (Press arrow and change to the appropriate option)