Summer Intensive 2019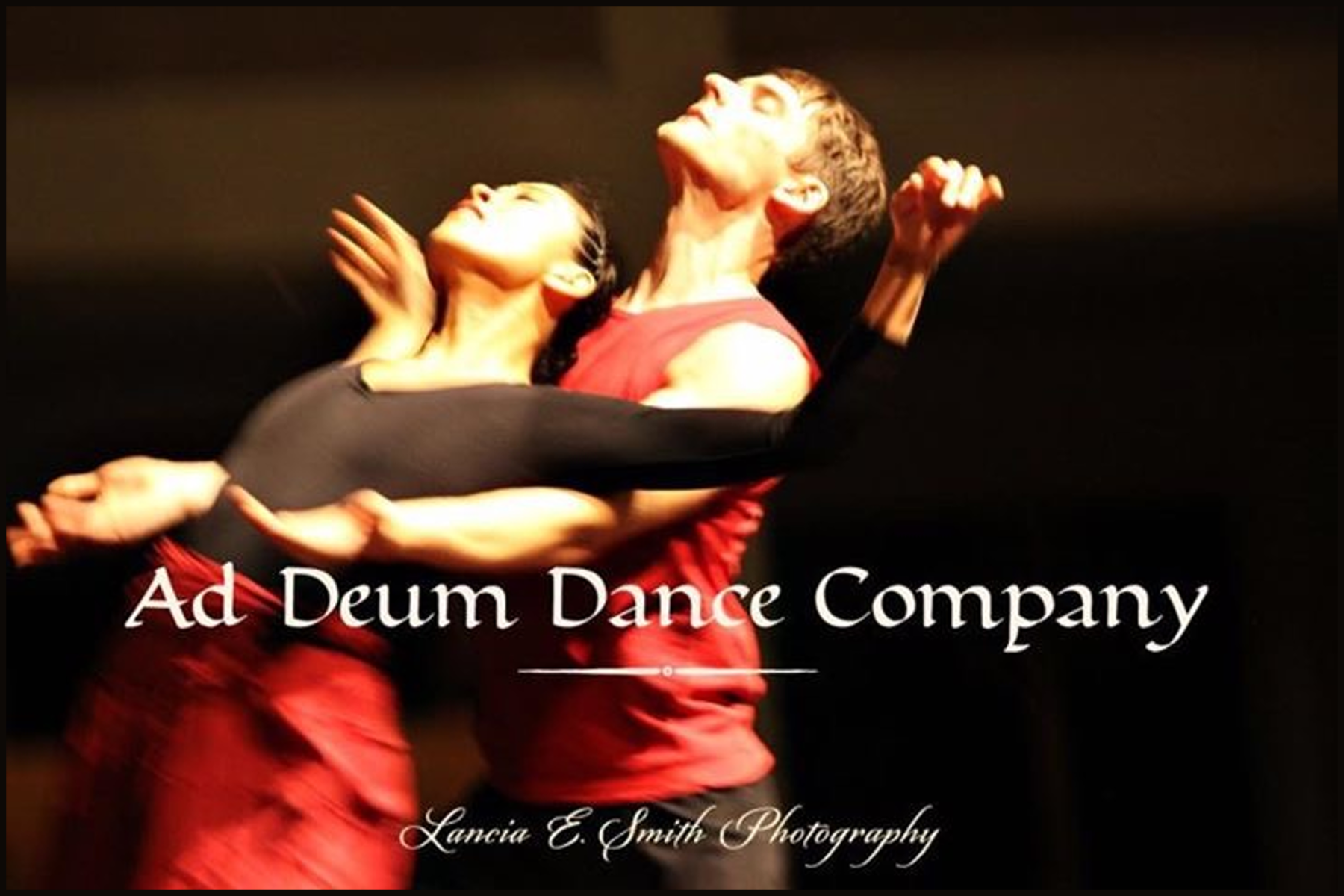 Times and location:
Sun 06/09/2019 9 a.m. - 5 p.m.
Mon 06/10/2019 9 a.m. - 5 p.m.
Tue 06/11/2019 9 a.m. - 5 p.m.
Wed 06/12/2019 9 a.m. - 5 p.m.
Thu 06/13/2019 9 a.m. - 5 p.m.
Fri 06/14/2019 9 a.m. - 5 p.m.
Faculty: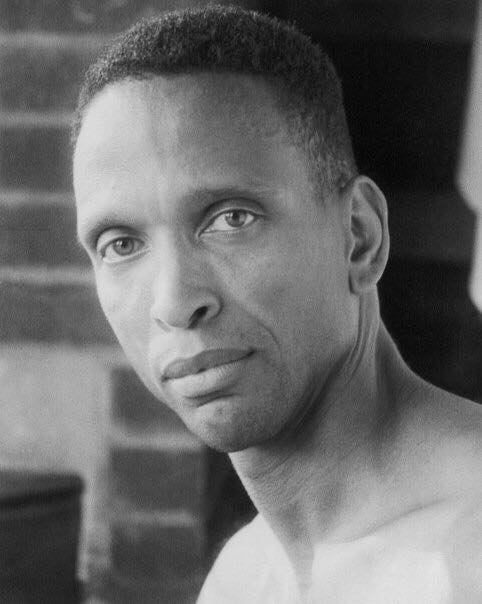 Steve Rooks
Former Principal Dancer with Martha Graham, Chair of Dance/Choreographer for Vassar College
Steve Rooks danced with the Alvin Ailey Repertory Ensemble, and the Martha Graham Dance Company, where he performed for over a decade and achieved the rank of Principal Dancer.
Mr. Rooks is currently Chair of Dance and Resident Choreographer at Vassar and the 2004 winner of the National Choreographic Competition at Hubbard Street Dance Chicago. He has been awarded Research Grants to travel to Latvia, Zambia, and in 2014 to Finland, where he choreographed "Plate Tectonics" on 24 international dancers. Mr. Rooks was commissioned by the Masterworks Festival to create ballets for a number of contemporary composers including Clarice Assad, Piet Swerts, and David Skidmore – all to live orchestra.
Mr. Rooks has served as an adjudicator for the American College Dance Festival, and a solo "Vista" was created for Aran Bell (ABT) for the 2014 International Ballet Competition in Jackson, Mississippi. Four contemporary solos were recently submitted to the 2016 Youth American Grand Prix Ballet Competition.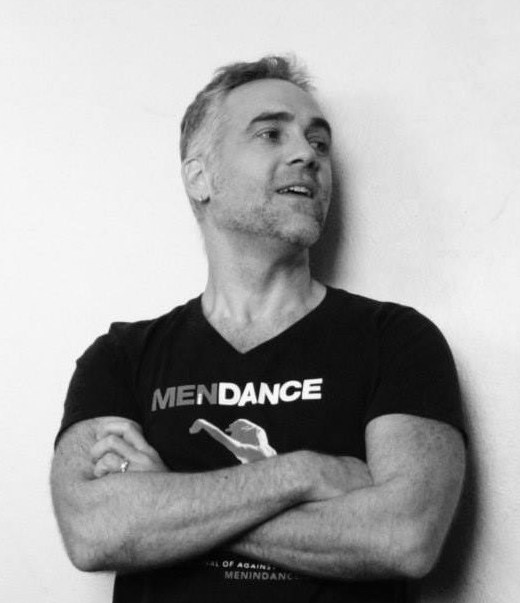 Bill Wade
Founder and Executive/Artistic Director of Inlet Dance
Bill Wade, recipient of the 2012 Cleveland Arts Prize and an award for Outstanding Contributions to the Advancement of the Dance Art Form from OhioDance in 2013, is the Founder and Executive/Artistic Director of Inlet Dance Theatre. Inlet is an outgrowth of Bill's previous eleven years as an Artist in Residence at Cleveland School of the Arts, where he founded the YARD (Youth At Risk Dancing), a nationally recognized and awarded after school program. In 1998, he received the Coming Up Taller Award at the White House in Washington DC from the National Endowment for the Arts and the President's Committee on the Arts and Humanities.
Since its inception in 2001, Inlet, under Wade's leadership, has earned an international reputation for artistic and education programming excellence. He is a nationally sought-after choreographer and dance educator whose choreography was recently enthusiastically received at Jacob's Pillow's Inside/Out Series and his men's focused work has been presented twice in Seattle's "Men in Dance". He was commissioned to create an evening length work, "Among the Darkest Shadows", focusing on human trafficking (Wharton Center for the Arts, E Lansing, MI) in collaboration with renowned LA playwright José Cruz Gonzales that toured to Des Moines Performing Arts, and he is currently creating a new work, co-produced by Playhouse Square (CLE), that is transforming Kobi Yamada's NYTimes best-selling children's book, "What Do You Do With An Idea?" into a full-length dance theatre production.
Mr. Wade was chosen by Ohio Arts Council, the Ohio Arts Foundation, Playhouse Square Foundation, the U.S. Department of State Bureau of Educational and Cultural Affairs and The American Embassy in Santiago to conduct an award winning multi-phase international artist exchange program with artists from Easter Island (2006-2008). His company, Inlet Dance Theatre, conducted a two week residency of performing and teaching on the island in April of 2008. Inlet was the first American modern dance company to perform on the island.
Bill is on the roster for the Ohio Arts Council's Artists in Residence Program, conducting community residencies throughout Ohio at area schools and in collaboration with community and arts organizations. In the 90's, he enjoyed a long-term mentoring relationship with Ali-son Chase, then a co-artistic director of the world renowned Pilobolus Dance Theater. Alison Chase collaborated with Bill and students from Cleveland School of the Arts, creating "An Urban Nutcracker," which received national attention from Dance Magazine, TIME magazine, and garnered a rave review in the Wall St. Journal. He collaborated on projects with the Cleveland Orchestra, Cleveland Museum of Art, the Ohio Ballet, PlayhouseSquare, Cleveland Center for Contemporary Art and even Major League Baseball. His work regularly appears in theaters, on television, at schools, in newspapers, and in magazines. He choreographed a short program in the 1992 Winter Olympic Games in Albertville, France for Chinese-Taipei free style ice skater David Liu. Bill set choreography on Ad Deum Dance Company (Houston, Texas), New Trails Dance Theatre (Oakland, California), taught and set choreography on dancers at Youth With a Mission (Lakeside, Montana), on dancers at the dance conservatory of Belhaven University (Jackson, MS), and set his work, Ascension, at Purdue University. Recent examples of his teaching work include presenting at the National Dance Education Organization's "Men in Dance: Bridging the Gap Symposium", adjudicating for ACDA three times (Jackson MS, Milwaukee WI, Beaumont TX), and was the featured guest teacher for the Exchange Choreography Festival (Tulsa, OK).
Prior to founding both Inlet Dance Theatre and the YARD, Mr. Wade was formerly the interim artistic director and dancer with Footpath Dance Company. He resides with his wife (Kristin) and son (Austin) in Chagrin Falls, OH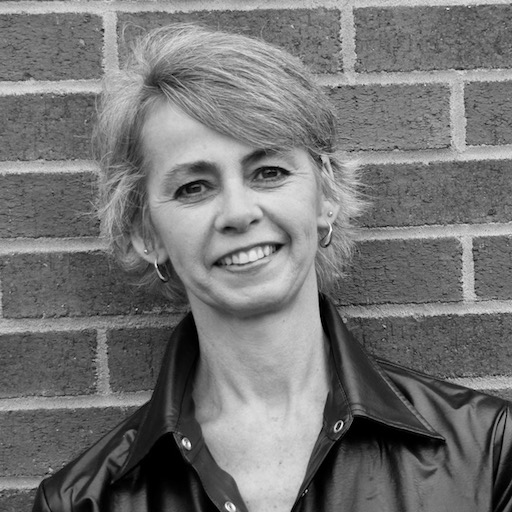 Cynthia Newland
Director of Dance at Belhaven University
Ms. Cynthia A. Newland, earned her MFA in Dance from Arizona State University, with an emphasis on choreography and performance and BFA in Dance from George Mason University, Fairfax, Virginia.
Prior to her appointment at Belhaven University Ms. Newland served as director for New Field Dance Theater, East Bay of San Francisco. For nearly three decades she has traveled nationally and internationally as a teacher, choreographer, and performer working with varied arts organizations and institutions such as Campus Crusade for Christ, Children of the World, International Christian Embassy, Intervarsity, Operation Mobilization International, International Christian Dance Fellowship, Youth With a Mission, Project Dance, Christians in Theater Arts, and in Korea, Dong Ah Institute of Media and Arts, Hang Yang ERICA University and FEBC.
A portion of her work and artistic endeavors has been in the realm of inclusive dance where she has created numerous choreographed works for people with and without disabilities, which have been presented in the United States through VSA International and USA International Ballet Competition.
She has received recognition as a recipient of the Higher Education Awards from the Mississippi Alliance for Arts Education including the Lifetime Achievement Award and the Humanities Teacher Award by the Mississippi Humanities Council. At Belhaven University she has served on the Faculty Council and Education Advisory Council. She is a board Member of USA IBC (International Ballet Competition) and Mississippi Alliance for Arts Education, and member of ACDFA, Alabama Dance Council, CORD, Dance Camera West, NDEO, Performing Arts Medical Association and Screen Dance. Ms. Newland has also been a presenter for NASD's Annual Conferences.
Currently she teaches part time at Belhaven while traveling nationally and internationally providing dance training, presentations and choreography, as well as offering equipping tools for all ages on "Nourishing the Body, Soul and Spirit".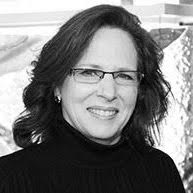 Laura Morton
Professor of Dance at Belhaven University
Laura Morton's background includes extensive training in classical ballet, jazz, and modern from prestigious dance educators such as Anne and Nicholas Polajenko, ABT's Alexander Minz, and at Ballet West with director Bruce Marks and Toni Lander. Her professional credits include Milwaukee Ballet, Delia Stewart Dance Company, Houston Metropolitan Dance Company and Ad Deum Dance Company. She has also earned a Bachelor of Science degree in Psychology from the University of Houston.
Morton has taught nationally and internationally. Her teaching credentials include serving on the faculties of Summer Arts Session (Ravensburg, Germany), Pacific Northwest School of Ballet (Seattle, WA), Evergreen City Ballet (Auburn, WA), Houston Metropolitan Dance Center, (Houston, TX), Houston Ballet Ben Stevenson Academy (Houston, TX), and Ad Deum Dance Company (Houston, TX). Morton presently serves as an Associate Professor of Dance at Belhaven University in Jackson, MS. While holding these various positions, her responsibilities included instructing, rehearsing, restaging classical ballets, choreographing, as well as lighting designer and stage manager. All of these responsibilities enabled her to share the invaluable information passed on to her by the many remarkable teachers that have mentored her as well as her own years of teaching experience. Morton is presently pursuing a Master of Science in Applied Exercise Physiology.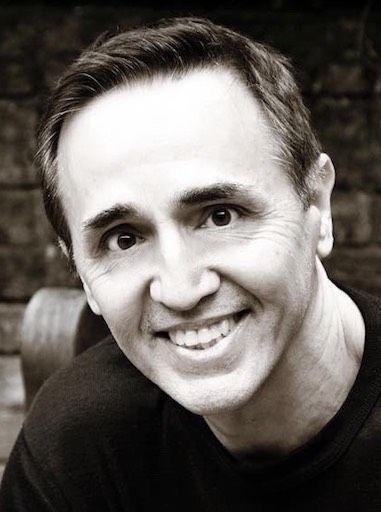 Randall Flinn
Founder / Artistic Director
Mr. Flinn began his dance training in Houston over twenty five years ago with Glenn Hunsucker, Camille Long Hill, Dina Vail and Patsy Swayze. His most recent modern dance influences have come from studies with The José Limón Dance Company and Steve Rooks, former principal dancer with Martha Graham. He has taught and choreographed locally as a guest artist for the Houston Ballet Academy, The Episcopal High School, Houston Met Dance Company, Joan Karff Dance Company, The High School for the Performing and Visual Arts, and North Harris Performing Arts Dance Company.
He was selected as a guest choreographer for Houston's Dance Salad 1999, Dance Houston 2006, and Texas Weekend of Contemporary Dance 2007. Nationally, he has served as guest faculty and choreographer for Cirque Du Soleil's-Alegria, Ballet Magnificat, Belhaven University, Friends University, Project Dance NYC, LA, and Sydney, Australia, as well as Hillsong and Dance Revolution Conventions.
Having lived throughout Europe and Asia for ten years, Mr. Flinn has also been a guest artist for Hong Kong Ballet, City Contemporary – Hong Kong, Guanzhou Modern Dance Company – China, Xaris Danz Europe, and Youth With a Mission International Schools of the Arts.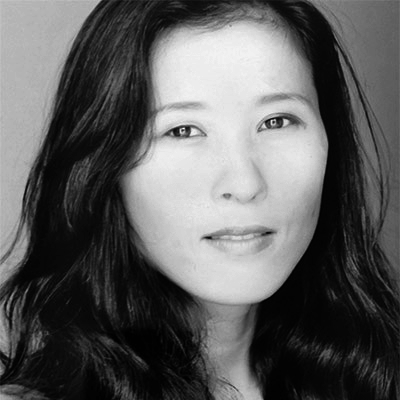 Shizu Yasuda
Ad Deum 2 Artistic Director
SHIZU YASUDA started her dance training at Sakiko Ichinomiya Ballet School in Japan. After she moved to New York, she performed with several choreographers and dance companies such as Slam and Sensedance Company. She joined Ad Deum Dance Company in 2004. She danced as a principal dancer with the company and performed at numerous dance events nationally and internationally. She got awarded as one of stunning performers by Dance Houston – City Wide Dance Festival 2008. In 2013, she was invited to Minsk in Belarus as a guest dancer and judge by Chelz Extreme Games. As a dance teacher, she has been teaching Modern and Ballet classes in the Houston dance community at such places as Ad Deum Dance Company, Houston Ballet Academy summer intensive (Modern only), Mitsi Dancing School, Payne Academy of Ballet, Studio of Dance, West University Dance Center and Houston Academy of Dance. Her choreographic works have been presented at "East Meets West" at Miller Outdoor Theater since 2008. In 2014, she became an artistic director of Ad Deum II.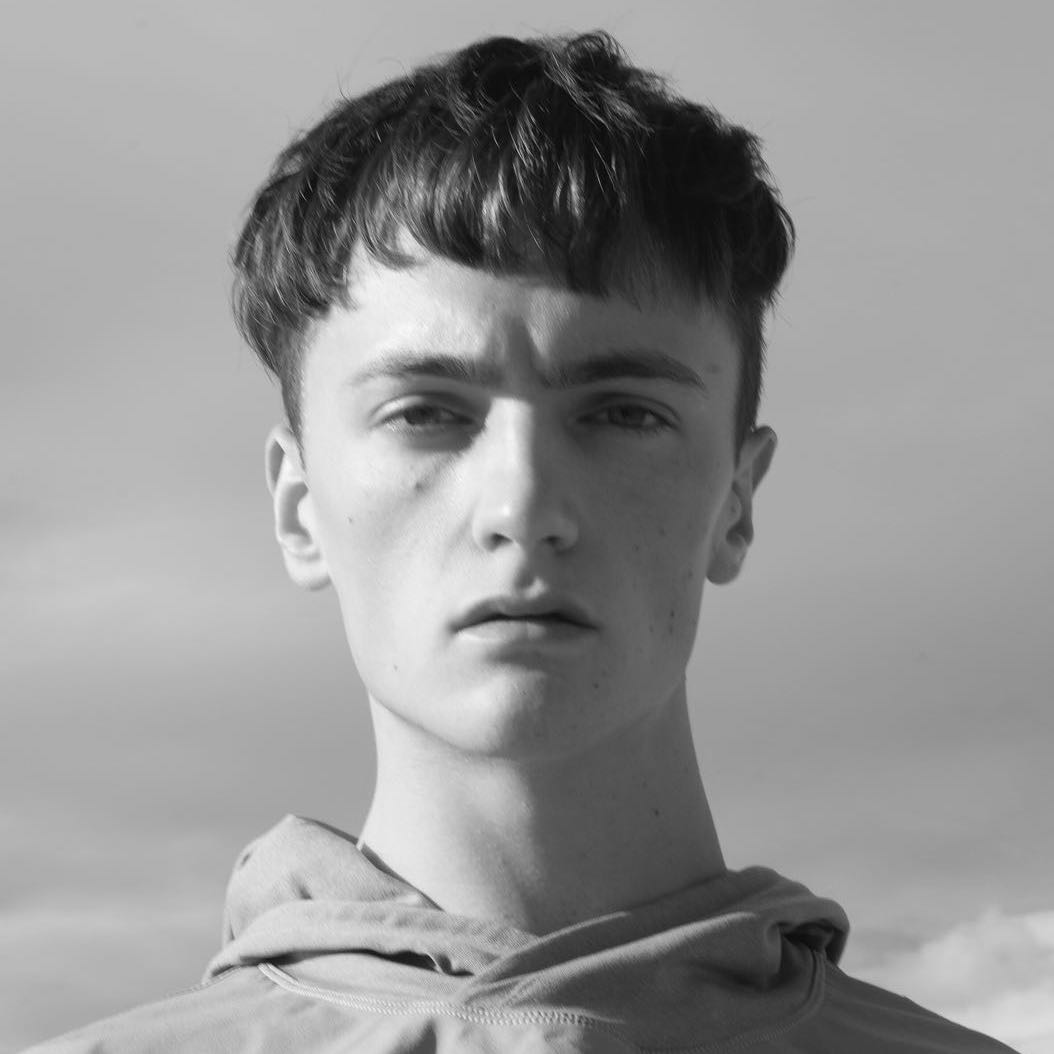 Eric Schloesser
Main Company Guest Artist
Originally from Denver, CO, Eric trained at Michelle Latimer Dance Academy for 11 years. He has danced with Lady Gaga in Super Bowl 51, Muse, Depeche Mode, on the 2017 Oscars, Shaping Sound, and many stage performances. He's worked with choreographers like Richy Jackson, Kat Burns, Tracy Philips, Denna Thomsen, Mandy Moore, Lisa Eaton, Andrew Winghart, Travis Wall, Stacey Tookey, and more. Eric continues to train in many styles in Los Angeles. He also tours as a demonstrator on Nuvo dance convention.
Class schedule:
See the class schedule page here
Register
Payment info:
(Press arrow and change to the appropriate option.)
Ad Deum Summer Dance Intensive Week has always been a life enlivening and changing encounter. Come and receive of rich relationships with innovative, inspiring and incredible dance educators!!! Meet and train with dance artists from all over the world!
Faculty will include:
Steve Rooks: former principal dancer with Martha Graham.
Bill Wade: Artistic Director of Inlet Dance Theatre
Cynthia Newland: Artistic Director of Feet Speak Dance
Laura Morton: Professor of Ballet @ Belhaven University

Randall Flinn: Artistic Director of Ad Deum
Shizu Yasuda: Artistic Director of Ad Deum II
And more!!!!
Ages 16 - adult. Beginning thru Professional Level Classes in Ballet, Modern, Contemporary, Jazz, Partnering, Men's Classes, Choreography and Repertoire and more!!!
Tuition only $350.00
Covers all classes and faculty performance.
Host Hotel will be Drury Inn and Suites - The Woodlands, Texas
Room rates are listed below.
Group block: Ad Deum Summer Dance

We open with a Sunday 7:00 pm evening faculty performance at Boni's Performing Arts Studio in The Woodlands, Texas
Shuttle available for daily transportation from hotel to studio and return for $50 additional fee