Summer Intensive 2018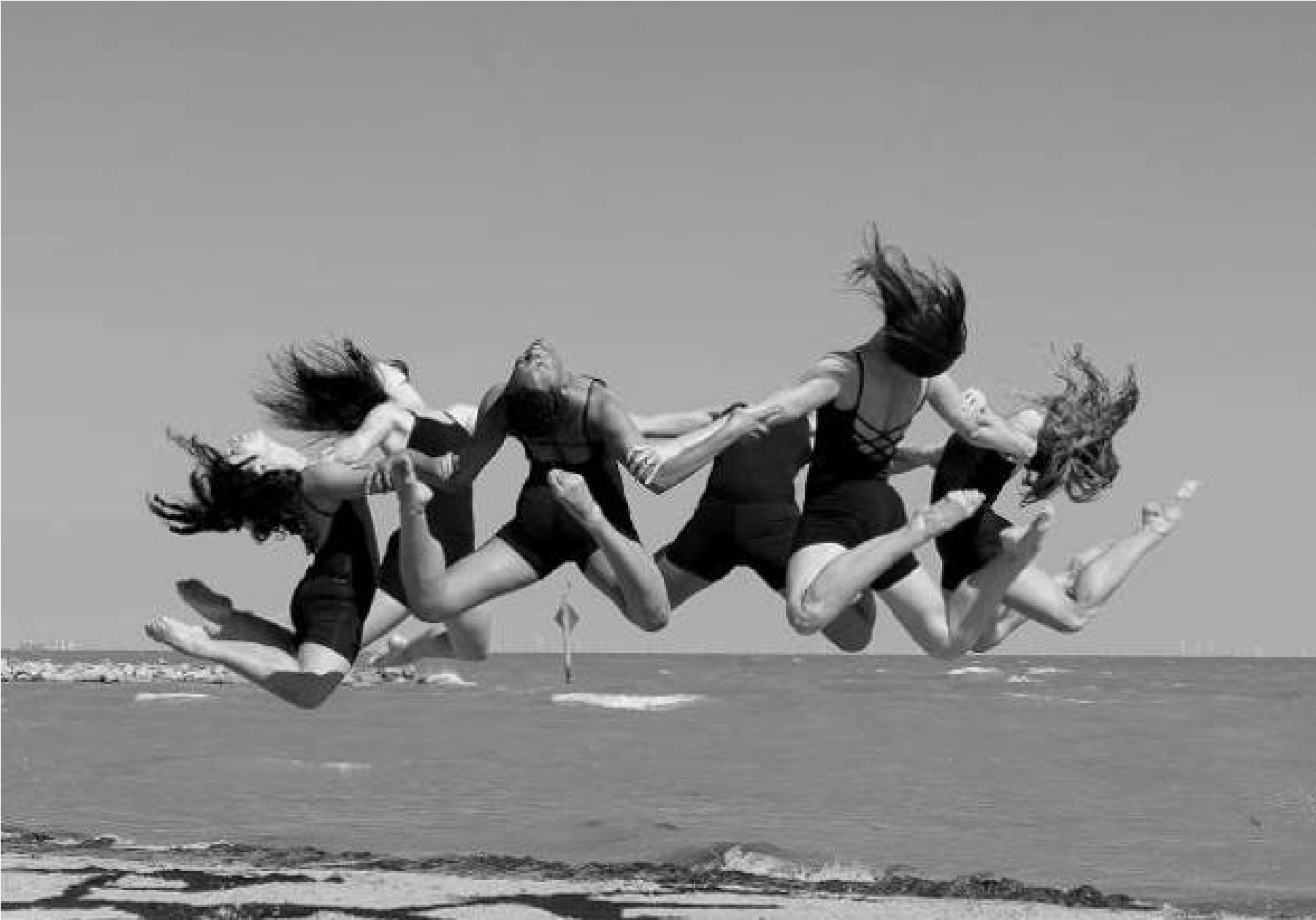 Times and location:
Mon 06/11/2018 8:30 a.m. - 4:30 p.m.
Tue 06/12/2018 8:30 a.m. - 4:30 p.m.
Wed 06/13/2018 8:30 a.m. - 4:30 p.m.
Thu 06/14/2018 8:30 a.m. - 4:30 p.m.
Fri 06/15/2018 8:30 a.m. - 4:30 p.m.
Faculty: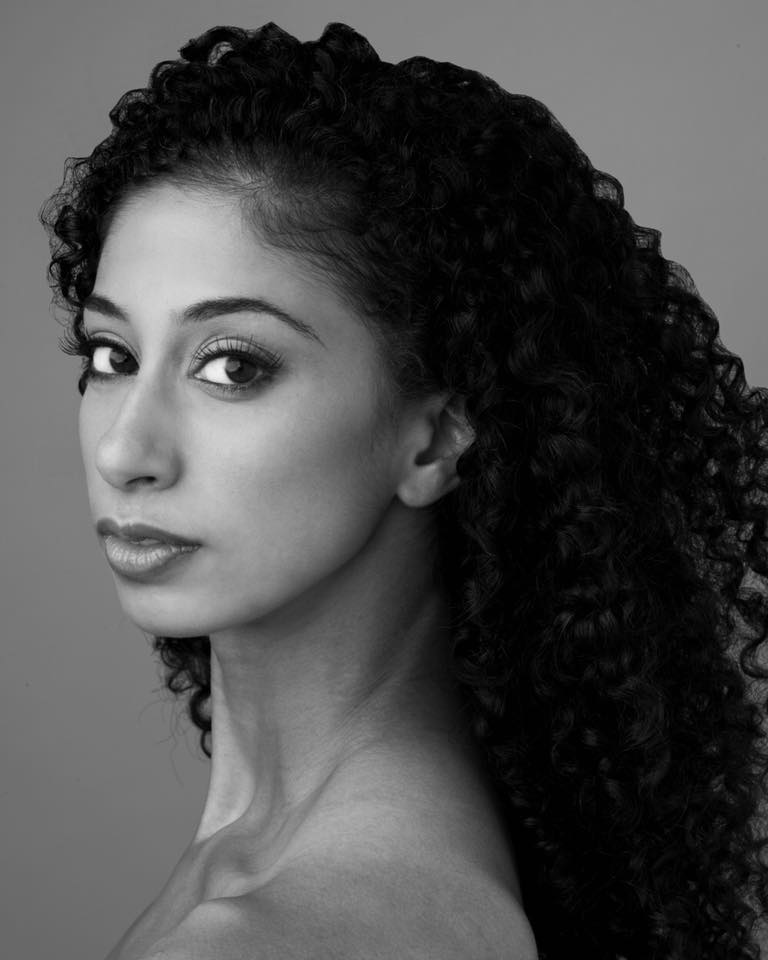 Alicia Graf Mack
Former Principal Dancer with Alvin Ailey
Alicia Graf Mack is a former lead dancer of Alvin Ailey American Dance Theater. She has also been a principal ballerina with Dance Theatre of Harlem and Complexions Contemporary Ballet. Alicia has danced as a guest performer with Alonzo King's LINES Ballet, Beyonce, John Legend, Andre 3000 and most recently, Alicia Keys on the 2013 Set the World on Fire World Tour. In addition, she's appeared at many galas and festivals including the Youth America Grand Prix and the International Stars of the 21st Century. She has made national television appearances as a featured guest on Live with Kelly and Michael and The Tavis Smiley Show. Mrs. Mack graduated magna cum laude with honors in History from Columbia University and holds a MA in Nonprofit Management from Washington University in St. Louis. In 2007, Smithsonian Magazine named Alicia an American Innovator of the Arts and Sciences. Mrs. Mack is a recipient of the Columbia University Medal of Excellence, an award given each year to one alumnus who has demonstrated excellence in their field of work. In 2008, she had the honor of delivering the keynote address to the graduates of Columbia University's School of General Studies. Alicia is a gifted writer. She has contributed to some of the most prestigious national magazines in her industry; Dance Magazine, Pointe Magazine and Dance Spirit. Recently, she wrote the historic cover story, "Beyond Role Models" for Pointe Magazine's June/July 2014 diversity issue featuring Ashley Murphy, Ebony Williams and Misty Copeland. She has also authored the foreword of American Dance: The Complete Illustrated History by Margaret Fuhrer. Currently, Alicia is a Visiting Assistant Professor of Dance at Webster University in St. Louis, MO.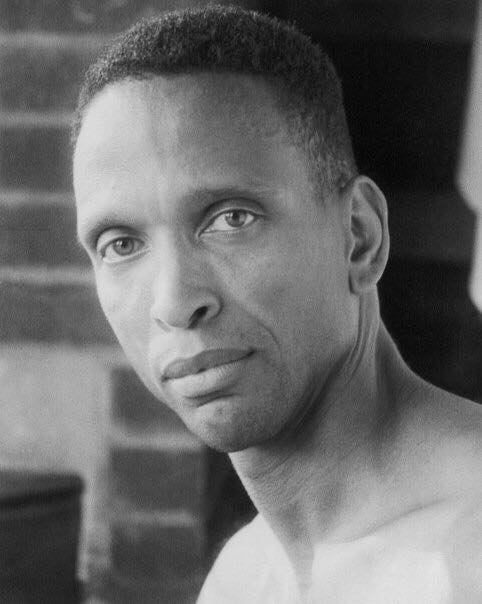 Steve Rooks
Former Principal Dancer with Martha Graham, Chair of Dance/Choreographer for Vassar College
Steve Rooks danced with the Alvin Ailey Repertory Ensemble, and the Martha Graham Dance Company, where he performed for over a decade and achieved the rank of Principal Dancer.
Mr. Rooks is currently Chair of Dance and Resident Choreographer at Vassar and the 2004 winner of the National Choreographic Competition at Hubbard Street Dance Chicago. He has been awarded Research Grants to travel to Latvia, Zambia, and in 2014 to Finland, where he choreographed "Plate Tectonics" on 24 international dancers. Mr. Rooks was commissioned by the Masterworks Festival to create ballets for a number of contemporary composers including Clarice Assad, Piet Swerts, and David Skidmore – all to live orchestra.
Mr. Rooks has served as an adjudicator for the American College Dance Festival, and a solo "Vista" was created for Aran Bell (ABT) for the 2014 International Ballet Competition in Jackson, Mississippi. Four contemporary solos were recently submitted to the 2016 Youth American Grand Prix Ballet Competition.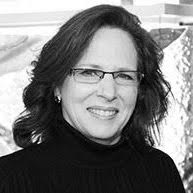 Laura Morton
Professor of Dance at Belhaven University
Laura Morton's background includes extensive training in classical ballet, jazz, and modern from prestigious dance educators such as Anne and Nicholas Polajenko, ABT's Alexander Minz, and at Ballet West with director Bruce Marks and Toni Lander. Her professional credits include Milwaukee Ballet, Delia Stewart Dance Company, Houston Metropolitan Dance Company and Ad Deum Dance Company. She has also earned a Bachelor of Science degree in Psychology from the University of Houston.
Morton has taught nationally and internationally. Her teaching credentials include serving on the faculties of Summer Arts Session (Ravensburg, Germany), Pacific Northwest School of Ballet (Seattle, WA), Evergreen City Ballet (Auburn, WA), Houston Metropolitan Dance Center, (Houston, TX), Houston Ballet Ben Stevenson Academy (Houston, TX), and Ad Deum Dance Company (Houston, TX). Morton presently serves as an Associate Professor of Dance at Belhaven University in Jackson, MS. While holding these various positions, her responsibilities included instructing, rehearsing, restaging classical ballets, choreographing, as well as lighting designer and stage manager. All of these responsibilities enabled her to share the invaluable information passed on to her by the many remarkable teachers that have mentored her as well as her own years of teaching experience. Morton is presently pursuing a Master of Science in Applied Exercise Physiology.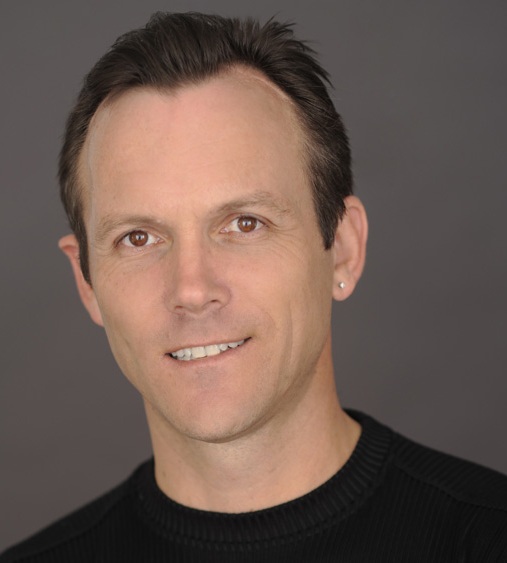 Richard Bowman
Ballet Faculty with the American Ballet Theatre
Richard Bowman began his training in New Zealand under careful guidance of his mother Christine Bowman. After completing all the Royal Academy of Dance examinations with Honors, he received a full scholarship to further his training at the Royal Ballet School in London. During this time, he studied with such notables as: Murray Kilgour, Jiahong Wang and Mikhail Messerer. Over the next decade, Mr. Bowman danced both as a soloist and principal with internationally acclaimed ballet companies, of which the Royal New Zealand Ballet, Leipzig Ballet and Australian Ballet are included. Throughout his career, he danced many leading roles, from the "Gaoler" in Kenneth MacMillan's production of Manon, to "James" in Erik Bruhn's production of La Sylphide. In addition to co-founding Danse Conservatory, Mr. Bowman also served as ballet master and principal artist for City Ballet of San Diego, California, Mr. Bowman also appeared as a principal guest artist for Sacramento Ballet, University of California, Irvine, and New Ballet West, San Marcos, for which Mr. Bowman also staged their production of Giselle. Mr. Bowman is a Certified Teacher with the ABT® National Training Curriculum, and is a faculty member for the ABT Jacqueline Kennedy Onassis School, just recently Mr. Bowman was appointed an examiner to the ABT® National Training Curriculum and is also a faculty member for Broadway Dance Center.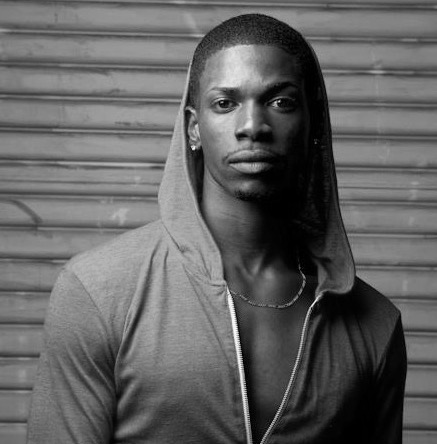 Vincent Hardy
Former Dancer with Complexions, Choreographer/Teacher with Dance Revolution
Vincent's abilities earned him a scholarship to the Academy of Performing Arts in San Diego. He attended Philadelphia's University of the Arts, earning a Bachelor of Fine Arts degree in Ballet Performance, and was hired into Complexions Contemporary Ballet in 2011, directed by former Alvin Ailey members Dwight Rhoden and Desmond Richardson. After touring with Complexions throughout the US, Italy and Israel, Vincent returned to California to pursue a career in commercial dance, performing and teaching choreography. His teaching credentials include serving on the faculties of Maple Conservatory (Irvine, California), Earl Mosley's Institute of the Arts (Kent, CT), The Academy of performing Arts (San Diego, CA), and Ad Deum Dance Company (Houston, TX). While holding these various positions, his responsibilities included instructing, rehearsing, and choreographing. Vincent recently received his Master of Fine Arts degree at the University of California, Irvine (UCI) studying choreography and sacred dance. Vincent Hardy was also formerly the Director of Stage Production at Belhaven University (BU).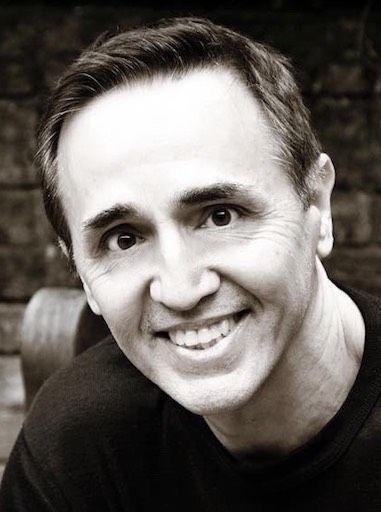 Randall Flinn
Founder / Artistic Director
Mr. Flinn began his dance training in Houston over twenty five years ago with Glenn Hunsucker, Camille Long Hill, Dina Vail and Patsy Swayze. His most recent modern dance influences have come from studies with The José Limón Dance Company and Steve Rooks, former principal dancer with Martha Graham. He has taught and choreographed locally as a guest artist for the Houston Ballet Academy, The Episcopal High School, Houston Met Dance Company, Joan Karff Dance Company, The High School for the Performing and Visual Arts, and North Harris Performing Arts Dance Company.
He was selected as a guest choreographer for Houston's Dance Salad 1999, Dance Houston 2006, and Texas Weekend of Contemporary Dance 2007. Nationally, he has served as guest faculty and choreographer for Cirque Du Soleil's-Alegria, Ballet Magnificat, Belhaven University, Friends University, Project Dance NYC, LA, and Sydney, Australia, as well as Hillsong and Dance Revolution Conventions.
Having lived throughout Europe and Asia for ten years, Mr. Flinn has also been a guest artist for Hong Kong Ballet, City Contemporary – Hong Kong, Guanzhou Modern Dance Company – China, Xaris Danz Europe, and Youth With a Mission International Schools of the Arts.
Shizu Yasuda
Artistic Director of Ad Deum 2
Shizu is originally from Japan. She joined Ad Deum Dance Company in 2004 where she danced as a principal dancer, traveling and performing nationally and internationally. She was promoted to rehearsal director of Ad Deum's Main Company in 2013, and in 2014, she became Artistic Director of Ad Deum II. Shizu also guests as a choreographer and dance teacher for many local and international companies, colleges, and dance studios.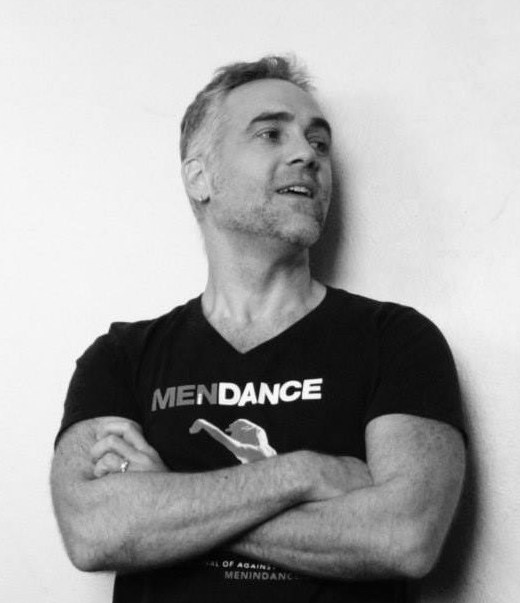 Bill Wade
Founder and Executive/Artistic Director of Inlet Dance
Bill Wade, recipient of the 2012 Cleveland Arts Prize and an award for Outstanding Contributions to the Advancement of the Dance Art Form from OhioDance in 2013, is the Founder and Executive/Artistic Director of Inlet Dance Theatre. Inlet is an outgrowth of Bill's previous eleven years as an Artist in Residence at Cleveland School of the Arts, where he founded the YARD (Youth At Risk Dancing), a nationally recognized and awarded after school program. In 1998, he received the Coming Up Taller Award at the White House in Washington DC from the National Endowment for the Arts and the President's Committee on the Arts and Humanities.
Since its inception in 2001, Inlet, under Wade's leadership, has earned an international reputation for artistic and education programming excellence. He is a nationally sought-after choreographer and dance educator whose choreography was recently enthusiastically received at Jacob's Pillow's Inside/Out Series and his men's focused work has been presented twice in Seattle's "Men in Dance". He was commissioned to create an evening length work, "Among the Darkest Shadows", focusing on human trafficking (Wharton Center for the Arts, E Lansing, MI) in collaboration with renowned LA playwright José Cruz Gonzales that toured to Des Moines Performing Arts, and he is currently creating a new work, co-produced by Playhouse Square (CLE), that is transforming Kobi Yamada's NYTimes best-selling children's book, "What Do You Do With An Idea?" into a full-length dance theatre production.
Mr. Wade was chosen by Ohio Arts Council, the Ohio Arts Foundation, Playhouse Square Foundation, the U.S. Department of State Bureau of Educational and Cultural Affairs and The American Embassy in Santiago to conduct an award winning multi-phase international artist exchange program with artists from Easter Island (2006-2008). His company, Inlet Dance Theatre, conducted a two week residency of performing and teaching on the island in April of 2008. Inlet was the first American modern dance company to perform on the island.
Bill is on the roster for the Ohio Arts Council's Artists in Residence Program, conducting community residencies throughout Ohio at area schools and in collaboration with community and arts organizations. In the 90's, he enjoyed a long-term mentoring relationship with Ali-son Chase, then a co-artistic director of the world renowned Pilobolus Dance Theater. Alison Chase collaborated with Bill and students from Cleveland School of the Arts, creating "An Urban Nutcracker," which received national attention from Dance Magazine, TIME magazine, and garnered a rave review in the Wall St. Journal. He collaborated on projects with the Cleveland Orchestra, Cleveland Museum of Art, the Ohio Ballet, PlayhouseSquare, Cleveland Center for Contemporary Art and even Major League Baseball. His work regularly appears in theaters, on television, at schools, in newspapers, and in magazines. He choreographed a short program in the 1992 Winter Olympic Games in Albertville, France for Chinese-Taipei free style ice skater David Liu. Bill set choreography on Ad Deum Dance Company (Houston, Texas), New Trails Dance Theatre (Oakland, California), taught and set choreography on dancers at Youth With a Mission (Lakeside, Montana), on dancers at the dance conservatory of Belhaven University (Jackson, MS), and set his work, Ascension, at Purdue University. Recent examples of his teaching work include presenting at the National Dance Education Organization's "Men in Dance: Bridging the Gap Symposium", adjudicating for ACDA three times (Jackson MS, Milwaukee WI, Beaumont TX), and was the featured guest teacher for the Exchange Choreography Festival (Tulsa, OK).
Prior to founding both Inlet Dance Theatre and the YARD, Mr. Wade was formerly the interim artistic director and dancer with Footpath Dance Company. He resides with his wife (Kristin) and son (Austin) in Chagrin Falls, OH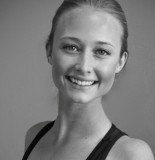 Anna Handelsman
Main Company
Anna began her dance training at the ice rink and various studios in Cincinnati, Ohio. While majoring in dance at Wright State University, she also trained as a member of the Dayton Contemporary Dance Company's second company. Anna was also blessed to have the opportunity to train with the late River North Dance Chicago; first as an intensive participant and then as an apprentice. Anna is grateful to have found a new home in Ad Deum Dance Company.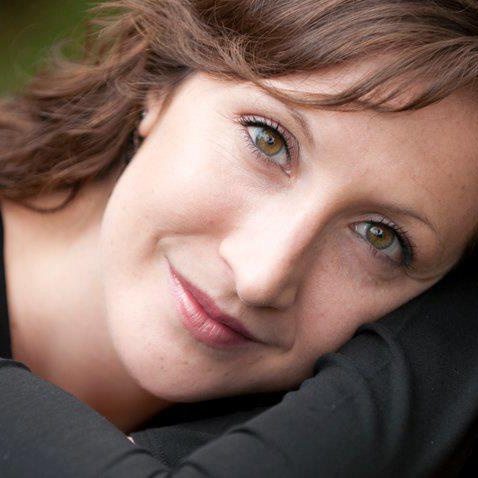 Betsy McMillan
Artistic Director of Vivid Ballet
Elizabeth "Betsy", began her ballet training with the Alabama Dance Theater in Montgomery. At the age of thirteen, she was accepted into Houston Ballet Academy in the pre-professional division and Houston's High School for the Performing and Visual Arts. McMillan was promoted to the professional division of Houston Ballet Academy and placed on a full merit scholarship while performing with the Houston Ballet. Her other training includes Joffrey Ballet and USA International Ballet Competition School. In 2000, she joined Ballet Magnificat! touring nationally and internationally with the company for seven years, performing in Greece, Singapore, Costa Rica, and the Czech Republic in addition to the USA International Ballet Competition Gala in Jackson, MS and most major cities across the United States. In 2006, she accepted a position as Adjunct Professor of Dance at Belhaven University; two years later she was promoted to the full-time faculty position of Specialty Instructor of Dance. She has served on the faculty of Houston Ballet Academy, the High School for the Performing and Visual Arts, Ad Deum Dance Company, Point Park University's International Summer Dance Program and as Ballet Mistress for Houston Metropolitan Dance Company. She has been guest faculty for Ballet Academy East, Ballet Midwest, Met Dance, Yale Ballet, Ballet School of Stamford and Belhaven University. She was Assistant Repetiture to former American Ballet Theater Principal Dancer, Shawn Black for the re-staging of Giselle Act 1 and La Bayadere Kingdom of the Shades for Alabama Dance Theater. McMillan served as Shoreline Principal with New Haven Ballet for three years and was named Assistant Choreographer for New Haven Ballet's 2012 production of The Nutcracker. She Co-Choreographed an original production of Cinderella and has choreographed original works for New Haven Ballet Company, Belhaven University and The Hartt School. She joined the faculty of The Hartt School in the Fall of 2014 and serves on the Board of Directors of the Connecticut Dance Alliance.
McMillan is an ABT® Certified Teacher, who has successfully completed the ABT® Teacher Training Intensive in Primary through Level 3 of the ABT® National Training Curriculum. She received her certification in September 2012. She is the Founder and Artistic Director of Vivid Ballet and Connecticut Youth Ballet.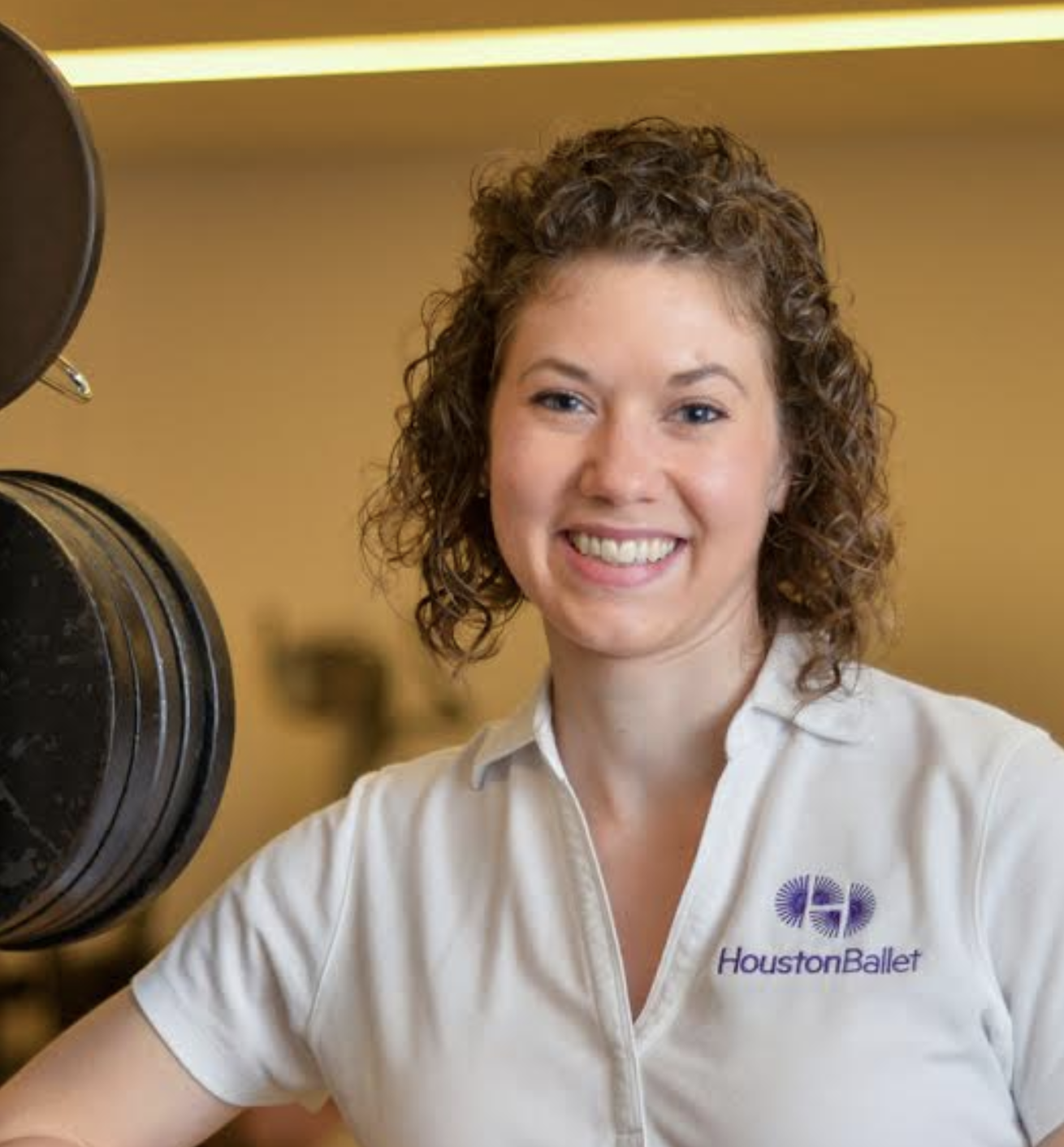 Carina Nasrallah
Athletic Trainer
A native of Blacksburg, Virginia, Carina (Stern) Nasrallah received her Bachelor of Arts in Dance from Belhaven University in Jackson, Mississippi. In 2015 she completed her Master of Science in Athletic Training along with a graduate certificate in Performing Arts Medicine from Shenandoah University. She completed a clinical rotations with the Harkness Center for Dance Injuries in New York City, University of Richmond, and Shenandoah University. Carina currently serves on the International Association for Dance Medicine & Science Promotions Committee and she has presented on topics in dance medicine at multiple regional and international conferences since 2013. In addition to her athletic training licensure, Carina has been a certified sports nutritionist through the International Society for Sports Medicine. In August 2017 she joined the Houston Methodist Hospital Orthopedics & Sports Medicine team as outreach athletic trainer for the Houston Ballet Academy. Additionally she enjoys participating in local education and outreach on injury prevention and management for local freelance dancers, musicians and the Houston Grand Opera.

Jim Mills
Guest Speaker
Jim Mills is an arts theologian and pastor to artists across the globe. He leads international arts camps that serve to integrate both the vocation of the arts and spiritual foundations.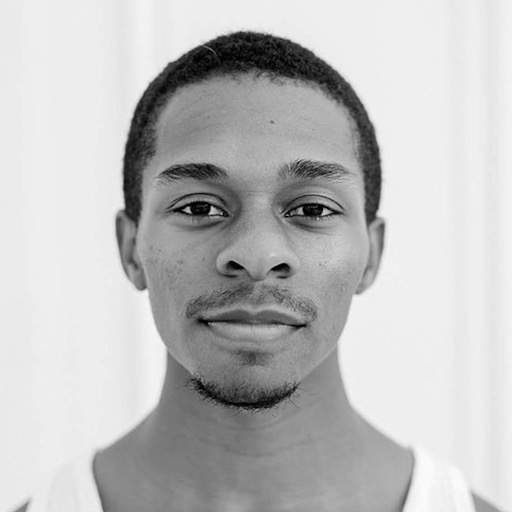 Kevyn Ryan Butler
Main Company Guest Artist
Kevyn Ryan Butler a dancer from Oakland, CA. There he trained at the Oakland School for the Arts and graduated with an emphasis in Dance. Kevyn received his Bachelor of Fine Arts in Dance from the University of Arizona for Ballet, Modern and Jazz techniques. After graduating, he moved to New York City and became a company member for Ronald K. Brown's Evidence, A Dance Company. There Kevyn discovered his passion and innate ability for traditional African techniques, such as; Sabar dance and Afro-Cuban movement. In addition, Kevyn has performed with the Tucson Regional Ballet, the Savage Jazz Dance Company and at the Jose Limon Dance Festival. Kevyn has worked with choreographers such as Reginald Rey-Savage (Savage Jazz Dance Company), Robert Garland (Dance Theater of Harlem), Collin Conor (The Jose Limon Foundation), Daniel Agami (Ate9 Dance Comapny), Guy Shomroni and Yaniv Abraham (Batsheva Dance Company). This is Kevyn's first project with the Ad Deum Dance Company and is very enthusiastic to use his gift of dance for the Kingdom of Heaven.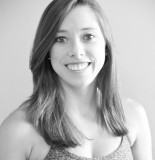 Leah Knight
Main Company
Leah was born and raised in Florida, where she trained at Flex Dance Studios and Zero Gravity Dance. She graduated from Palm Beach Atlantic University as the outstanding graduate in the School of Music and Fine Arts with a B.A. in Dance Performance and minor in Exercise Science. She was graciously able to intern with Miami City Ballet for three years. Leah is extremely excited and blessed to continue her fourth season with Ad Deum Dance Company.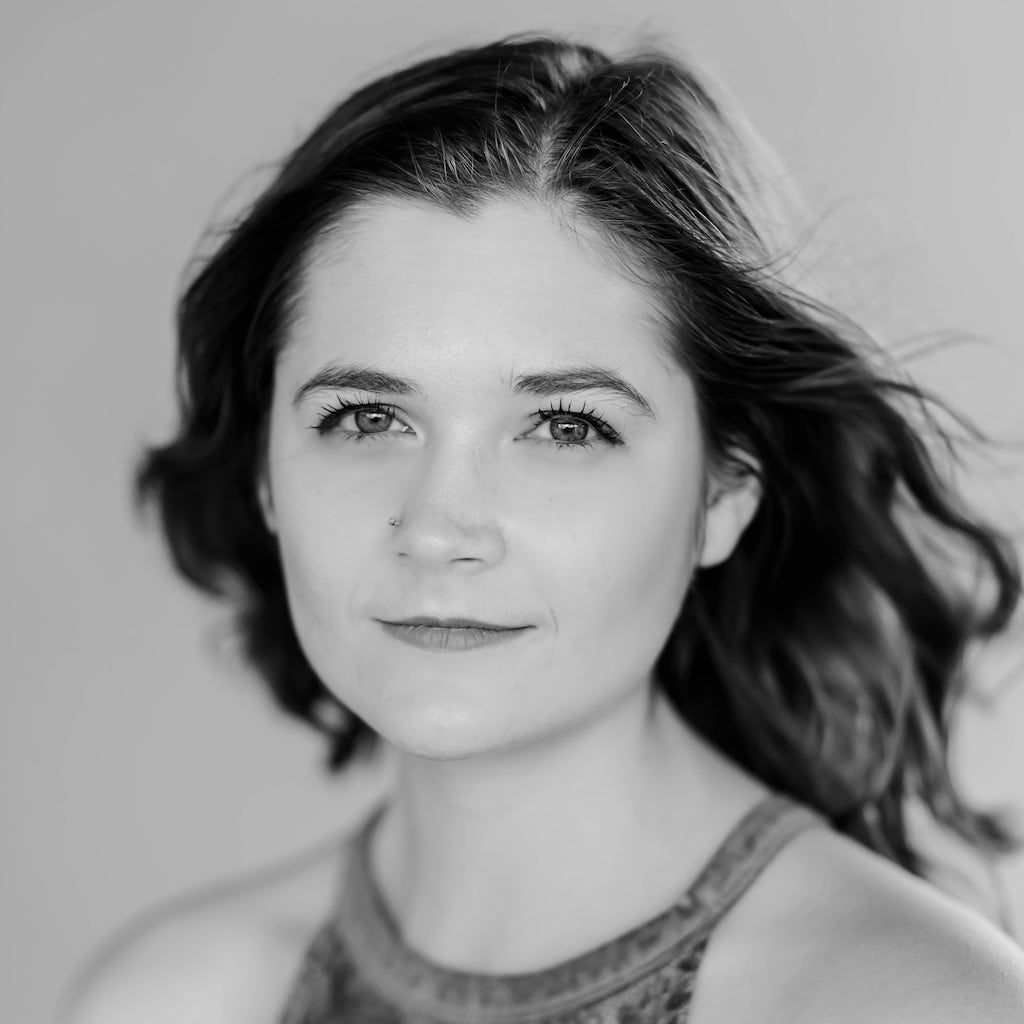 Lindsay Dekleva
Main Company Principal Dancer
Lindsay began her dance education at age 7 in her hometown of Albuquerque, New Mexico. She attended summer intensives at Houston Ballet, American Ballet Theater, Indiana University, and the Cecchetti Council of America. After graduating from high school, Lindsay trained on full scholarship at Marin Dance Theater with Margaret Swarthout and Lynn Cox. Lindsay also danced with the Kansas City Ballet as a trainee/second company member, performing in Devon Carney's world premiere of "The Nutcracker" and "Swan Lake," as well as many other works. Lindsay is excited to be entering another season with Ad Deum.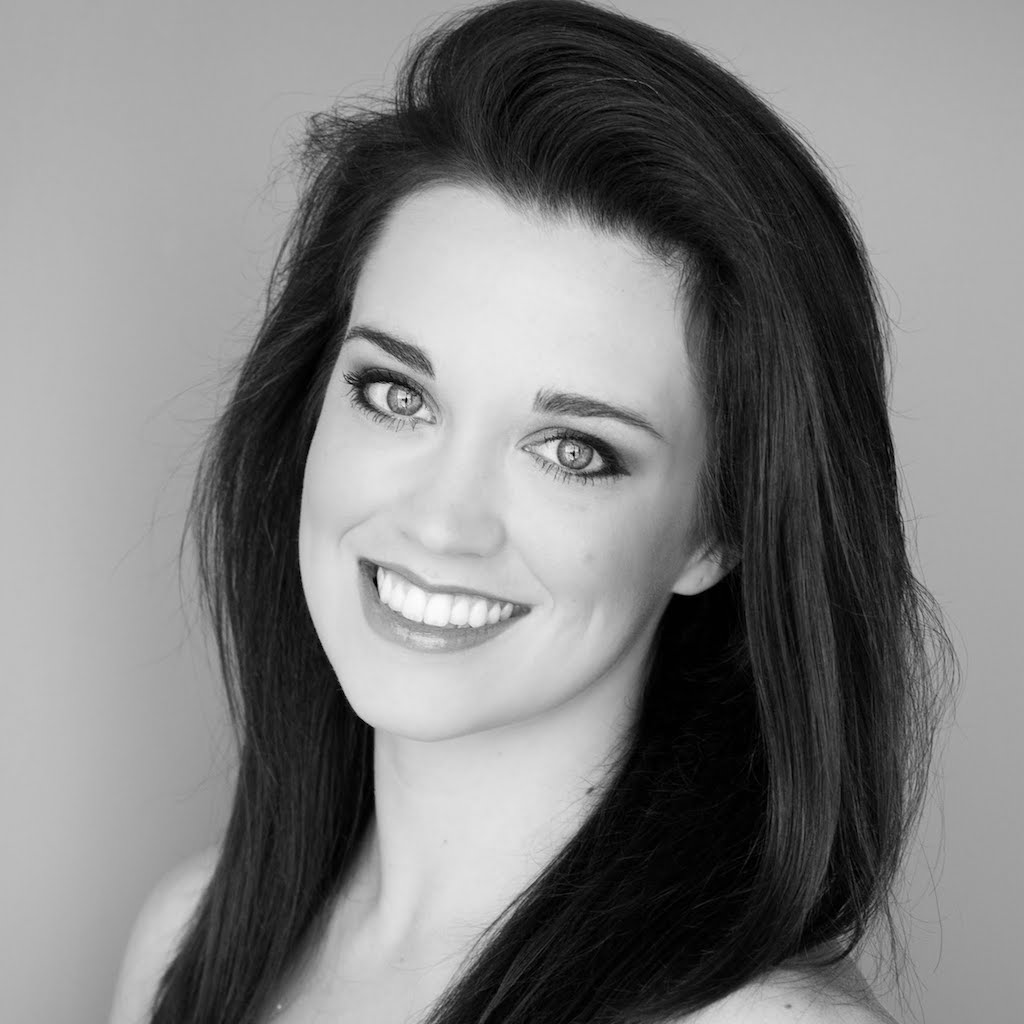 Megan Morrow
Main Company Principal Dancer
Megan Morrow was born and raised in Houston, TX and danced in the Houston MET Too Youth Dance Company before joining the dance program at Southern Methodist University in Dallas, TX. Megan graduated with a BFA in Dance Performance, a BBA in Accounting, and a Master's of Science in Accounting. She also trained at the San Francisco Dance Conservatory, the Houston MET Professional Dance Intensive, and Point Park University International Summer Dance Program. After working in public accounting for a year and becoming a CPA, Megan moved back to Houston in 2017 with her husband to dance with Ad Deum Dance Company, where she's been dancing ever since. She's excited for another year with her Ad Deum family!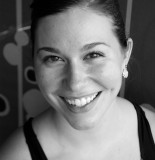 Nicole Sublet
Main Company
Nikki, from Chicago, IL, was trained by dancers of Giordano Jazz Dance Chicago, Luna Negra Dance Theater, and Danceworks Chicago. She graduated Summa cum Laude with her BFA in Dance from Wright State University in Dayton, Ohio. While a student, she was also a member of Dayton Contemporary Dance 2 for three seasons. Upon graduating, Nikki was selected for the Contemporary Dance Theater's 2014 Area Choreographers Festival, where she premiered a new work. Nikki is greatly looking forward to her fourth season with Ad Deum and is so grateful for the support of this community.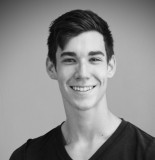 Seth York
Main Company
Seth began his training at 8 years old at Dramatic Truth School of the Arts in Kansas City, Missouri. Since graduating from the school in 2014, he has trained at the American Dance Center, Kansas School of Classical Ballet, and Ballet Austin's summer intensive on multiple occasions and has performed with companies such as Storling Dance Theatre, Lawrence Ballet Theatre, and the American Youth Ballet, and Open Sky Arts Collaborative. Seth is excited to be joining Ad Deum for his second season with the company.
Class schedule:
See the class schedule page here
Payment info:
(Press arrow and change to the appropriate option.)
Age Requirements: 13+
Tuition Fee: $400.00
Daily Rate: $80.00

Pay and Register Online: Submit Registration Form and make payment via PayPal at our Summer Dance link below. If auditioning for Advanced/Professional level, please send videos to addeumdance@gmail.com via YouTube link, Google Drive link, or Dropbox link. See details below.
Cancellation Fee: $50 non-refundable.
SDI 2018 Daily Schedule: (Classes start on Monday. Schedule subject to change.)
Daily Morning Gathering- 8:30-9:30am
Ballet Classes- 9:45-11:15am
Elective 1- 11:30-12:45pm
Lunch- 12:45-1:30pm
Modern Classes- 1:30-3:00pm
Elective 2- 3:15–4:30pm
Electives may include Ballet, Pointe, Modern, Contemporary, Jazz, Hip Hop, Conditioning, Dance as Worship, Choreography & Repertoire, Non-traditional Partnering, Art to Heart Talks, Q&A sessions, and more!
Evening Schedule:
Sunday: Ad Deum Spring Concert: 8:00pm at Midtown Arts & Theater Center Houston 3400 Main St. (optional, ticketed event)
Monday: Registration & Orientation: 8:00am at Dance Du Coeur Studios, 1 Extra Class Block: 7pm-8:30pm at Dance Du Coeur Studios
Tuesday: Free evening.
Wednesday: Ad Deum & AD2 Audition at studio: 4:30-6pm, 1 Extra Class Block: 7pm-8:30pm at Dance Du Coeur Studios
Thursday: Participant Showcase (free & open to public), 7:30pm at Dance Du Coeur Studios
Friday: Closing Gathering: 4:30-5:30pm at Dance Du Coeur Studios
Curriculum Information and Placement Classes: Ballet and Modern/Contemporary are the required daily dance classes along with a wide array of free choice electives. Your technical level for ballet and modern will be determined by the faculty during the first classes of the week on Monday. Level divisions range from classes for Beginners – High Intermediates.
There will also be a special division for Advanced – Professional Dancers age 18-up that are accepted by video audition only into this level. Video Auditions are due at least one month prior to event…1 minute of a ballet variation/combination and 1 minute of a modern/contemporary variation/combination. Send videos to addeumdance@gmail.com via YouTube link, Google Drive link, or Dropbox link.

At the same time we will offer a dance teacher's educational intensive (no audition needed) with a focus on the art of teaching ballet and modern dance and rehabilitative and conditioning techniques. Teachers must be at least 18 yrs old and up. Please indicate on your registration form if you will be taking the Educational Track.
Auditions for Ad Deum and AD2 will be held during the last elective period on Wednesday. Bring the completed Audition Application, headshot, dance photo and dance resume. Dance combinations in ballet and modern will be given during this time. Download the audition application HERE.
Dress Code: Everyone will need a pair of ballet shoes. Jazz, or hip-hop shoes are needed for those selecting those electives. Texas summers are pretty warm outside but the indoor air conditioning can be chilly, so plan accordingly!
Females: Modestly designed leotards and tights are acceptable for all dance classes. Coverings such as T-shirts and shorts are permitted, though various instructors may have certain preferences.
Men: T-shirts, black tights or jazz/ sweat pants. No biker shorts to be worn in dance class.
Shuttle service: Daily shuttle from host hotel is included in tuition fee. We DO NOT offer shuttle services from the airport. You can book a Super Shuttle that will take you from airport to host hotel. www.supershuttle.com. Both airports have Super Shuttle right outside of baggage claim. Its best to book in advance online or by phone at least 3 days prior. There are many places where you can eat and purchase food and other needs within walking distance of dance center.
Host Hotel
DRURY INN & SUITES HOUSTON SUGARLAND
13770 SOUTHWEST FREEWAY
SUGARLAND, TX 77478
Telephone: (281) 277-9700
www.druryhotels.com
Reservations:
Reservations can be made by reserving online, go to www.druryhotels.com, then enter Group number of 2340959. Reservations may also be made by calling 1-800- 325-0720 and refer to the Group number of 2340959.

Individual reservations must be cancelled prior to 12:00pm on the confirmed date of arrival in order to avoid a fee equal to one night's room rate plus tax.

We require a valid credit card and photo ID to be presented at check in.
Check In Time: 3:00pm. Check Out Time: 11:00am.
CUTOFF DATE: Reservations by attendees must be received on or before Friday, June 01, 2018.
Group room rates include the following for overnight guests:
• Free HOT Breakfast – including Belgian waffles, scrambled eggs, biscuits & gravy, sausage and more.
• Free 5:30-7pm KICKBACK® – Each evening, kick back, relax and enjoy a rotating menu of free hot food and cold beverages.
• Free Long Distance – One hour every room every night.
• Free Wireless Internet Access – High speed Internet in all rooms and in the lobby.
• Free Soda and Popcorn – From 3:00 pm to 10:00 pm every night in the lobby.
Hotel Roommate Plan:

If needed, we will assist in finding roommates to share hotel costs. Up to 4 people can be in a room and split nightly rate plus tax. Please check the appropriate boxes on the registration form. We will make the room reservations for you and e-mail you once we have completed the roommate matching. If you have other roommates coming with you but need additional ones, you may make your own hotel reservation and then send us your hotel confirmation # and additional roommate request. MAKE SURE THAT WE ARE AWARE IF YOU WERE WANTING ROOMMATES AT OUR HOST HOTEL!
If you requested roommates when you registered, you will receive your roommate matches and confirmation from the hotel soon.
Transport:
Ad Deum will provide daily transportation from Ad Deum members from the hotel to the studios and back everyday. You will need to provide your own transportation to and from the airport. Whether you fly into Bush Intl. (IAH) or Houston Hobby (HOU), you can take the Super Shuttle Van service to the hotel, or you can use Uber or Lyft. If you choose to use Super Shuttle, you can book in advance online and save on roundtrip service at supershuttle.com.
Help spread the word and download the Summer Intensive brochure to hand out, or drop off at your local studio! (PDF)