Spring Intensive 2019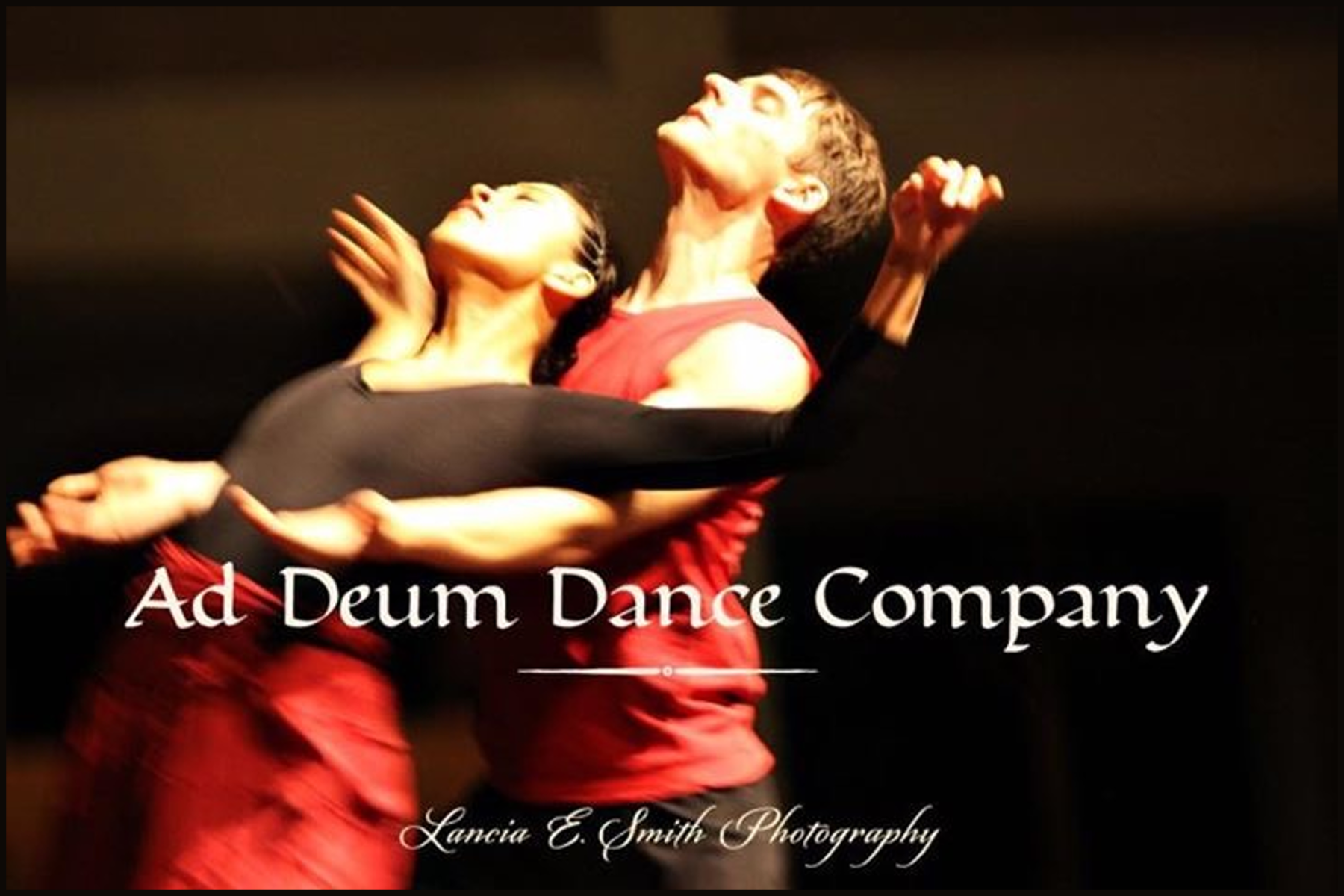 Times and location:
Mon 03/11/2019 8:30 a.m. - 3 p.m.
Tue 03/12/2019 8:30 a.m. - 3 p.m.
Wed 03/13/2019 8:30 a.m. - 3 p.m.
Thu 03/14/2019 8:30 a.m. - 3 p.m.
Fri 03/15/2019 8:30 a.m. - 3 p.m.
Faculty: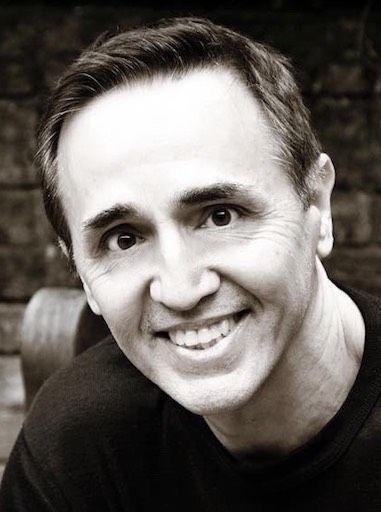 Randall Flinn
Founder / Artistic Director
Mr. Flinn began his dance training in Houston over twenty five years ago with Glenn Hunsucker, Camille Long Hill, Dina Vail and Patsy Swayze. His most recent modern dance influences have come from studies with The José Limón Dance Company and Steve Rooks, former principal dancer with Martha Graham. He has taught and choreographed locally as a guest artist for the Houston Ballet Academy, The Episcopal High School, Houston Met Dance Company, Joan Karff Dance Company, The High School for the Performing and Visual Arts, and North Harris Performing Arts Dance Company.
He was selected as a guest choreographer for Houston's Dance Salad 1999, Dance Houston 2006, and Texas Weekend of Contemporary Dance 2007. Nationally, he has served as guest faculty and choreographer for Cirque Du Soleil's-Alegria, Ballet Magnificat, Belhaven University, Friends University, Project Dance NYC, LA, and Sydney, Australia, as well as Hillsong and Dance Revolution Conventions.
Having lived throughout Europe and Asia for ten years, Mr. Flinn has also been a guest artist for Hong Kong Ballet, City Contemporary – Hong Kong, Guanzhou Modern Dance Company – China, Xaris Danz Europe, and Youth With a Mission International Schools of the Arts.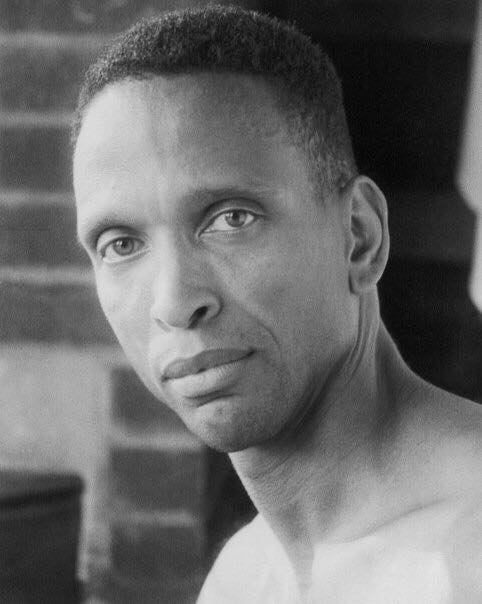 Steve Rooks
Former Principal Dancer with Martha Graham, Chair of Dance/Choreographer for Vassar College
Steve Rooks danced with the Alvin Ailey Repertory Ensemble, and the Martha Graham Dance Company, where he performed for over a decade and achieved the rank of Principal Dancer.
Mr. Rooks is currently Chair of Dance and Resident Choreographer at Vassar and the 2004 winner of the National Choreographic Competition at Hubbard Street Dance Chicago. He has been awarded Research Grants to travel to Latvia, Zambia, and in 2014 to Finland, where he choreographed "Plate Tectonics" on 24 international dancers. Mr. Rooks was commissioned by the Masterworks Festival to create ballets for a number of contemporary composers including Clarice Assad, Piet Swerts, and David Skidmore – all to live orchestra.
Mr. Rooks has served as an adjudicator for the American College Dance Festival, and a solo "Vista" was created for Aran Bell (ABT) for the 2014 International Ballet Competition in Jackson, Mississippi. Four contemporary solos were recently submitted to the 2016 Youth American Grand Prix Ballet Competition.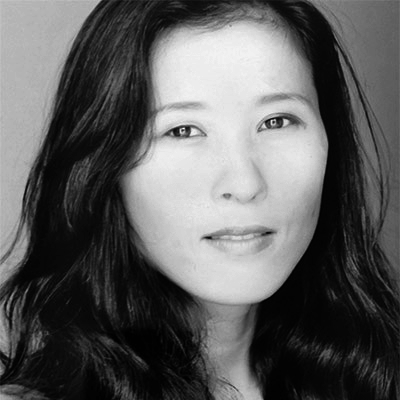 Shizu Yasuda
Ad Deum 2 Artistic Director
SHIZU YASUDA started her dance training at Sakiko Ichinomiya Ballet School in Japan. After she moved to New York, she performed with several choreographers and dance companies such as Slam and Sensedance Company. She joined Ad Deum Dance Company in 2004. She danced as a principal dancer with the company and performed at numerous dance events nationally and internationally. She got awarded as one of stunning performers by Dance Houston – City Wide Dance Festival 2008. In 2013, she was invited to Minsk in Belarus as a guest dancer and judge by Chelz Extreme Games. As a dance teacher, she has been teaching Modern and Ballet classes in the Houston dance community at such places as Ad Deum Dance Company, Houston Ballet Academy summer intensive (Modern only), Mitsi Dancing School, Payne Academy of Ballet, Studio of Dance, West University Dance Center and Houston Academy of Dance. Her choreographic works have been presented at "East Meets West" at Miller Outdoor Theater since 2008. In 2014, she became an artistic director of Ad Deum II.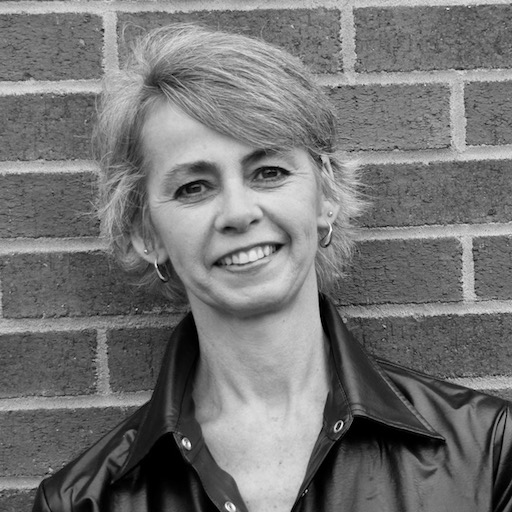 Cynthia Newland
Director of Dance at Belhaven University
Ms. Cynthia A. Newland, earned her MFA in Dance from Arizona State University, with an emphasis on choreography and performance and BFA in Dance from George Mason University, Fairfax, Virginia.
Prior to her appointment at Belhaven University Ms. Newland served as director for New Field Dance Theater, East Bay of San Francisco. For nearly three decades she has traveled nationally and internationally as a teacher, choreographer, and performer working with varied arts organizations and institutions such as Campus Crusade for Christ, Children of the World, International Christian Embassy, Intervarsity, Operation Mobilization International, International Christian Dance Fellowship, Youth With a Mission, Project Dance, Christians in Theater Arts, and in Korea, Dong Ah Institute of Media and Arts, Hang Yang ERICA University and FEBC.
A portion of her work and artistic endeavors has been in the realm of inclusive dance where she has created numerous choreographed works for people with and without disabilities, which have been presented in the United States through VSA International and USA International Ballet Competition.
She has received recognition as a recipient of the Higher Education Awards from the Mississippi Alliance for Arts Education including the Lifetime Achievement Award and the Humanities Teacher Award by the Mississippi Humanities Council. At Belhaven University she has served on the Faculty Council and Education Advisory Council. She is a board Member of USA IBC (International Ballet Competition) and Mississippi Alliance for Arts Education, and member of ACDFA, Alabama Dance Council, CORD, Dance Camera West, NDEO, Performing Arts Medical Association and Screen Dance. Ms. Newland has also been a presenter for NASD's Annual Conferences.
Currently she teaches part time at Belhaven while traveling nationally and internationally providing dance training, presentations and choreography, as well as offering equipping tools for all ages on "Nourishing the Body, Soul and Spirit".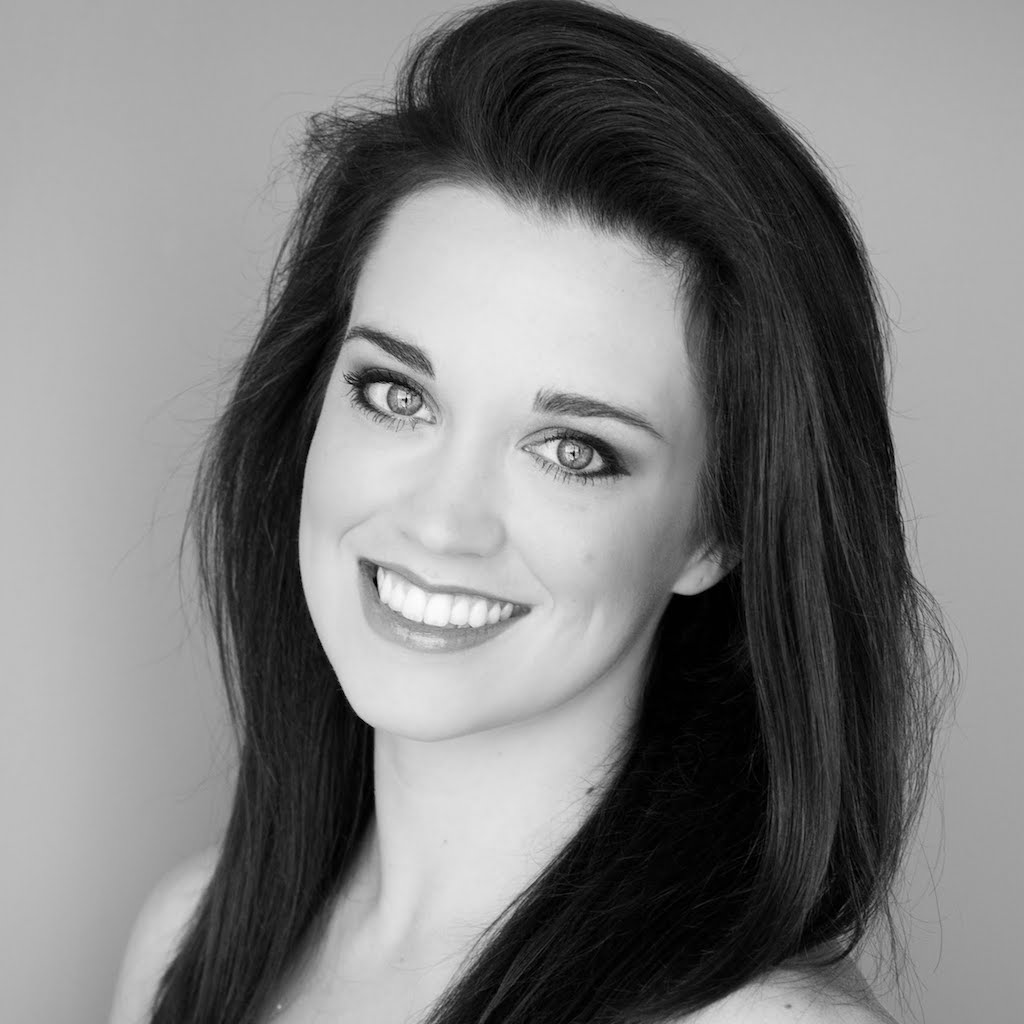 Megan Morrow
Main Company Principal Dancer
Megan Morrow was born and raised in Houston, TX and danced in the Houston MET Too Youth Dance Company before joining the dance program at Southern Methodist University in Dallas, TX. Megan graduated with a BFA in Dance Performance, a BBA in Accounting, and a Master's of Science in Accounting. She also trained at the San Francisco Dance Conservatory, the Houston MET Professional Dance Intensive, and Point Park University International Summer Dance Program. After working in public accounting for a year and becoming a CPA, Megan moved back to Houston in 2017 with her husband to dance with Ad Deum Dance Company, where she's been dancing ever since. She's excited for another year with her Ad Deum family!
Meggie Belisle
Main Company
Meggie Belisle began her dance training at Suzanne's School of Dance in College Station, Texas. She has danced with Ingredients Dance Company in Texas (2008-2010), Arise Dance Company in the The Netherlands and England (2012), Roxey Ballet in New Jersey (2013-2014). From 2014-2017 she freelanced in New York with various companies and projects. She is now currently a member of Ad Deum Dance Company in Houston, TX. Meggie has also choreographed for and performed in the music videos Trace the Lines by Lizi Bailey and Summertime Anytime by Dannah. Other choreographic credits include works for Talitha Dance Company and You Are Conference in Texas (2008-current), Freedom Benefit Concerts in Texas (2009), Arise Dance Company European Tour throughout the The Netherlands and England (2012), HATCH showcase in New York (2016), Amalgamate Artist Series in New York (2016), and more.
Meggie graduated from Belhaven University with a BFA in modern dance in 2013. In 2016, Meggie founded the KDA Pre-Professional program in Poughkeepsie, NY and was the program's director for the 2016-2017 season.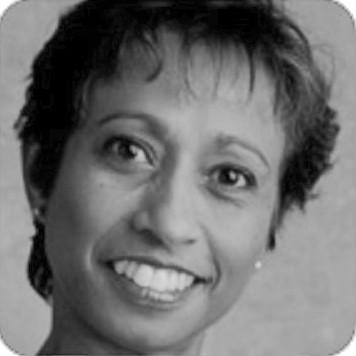 Priscilla Murphy
Ad Deum Guest Artist
Originally from Singapore, Priscilla Nathan-Murphy received her classical ballet training in the Royal Academy of Dancing Syllabi and has also been trained in oriental dance mudras, modern dance and jazz. Ms. Nathan-Murphy has a certification from the British Royal Academy of Dance in teaching and has acquired a Teaching License Diploma from the British Association of Teachers of Dance. She has also recently completed a teachers seminar and course in the Cechetti method in London. Some of the teachers and masters of dance that she has worked with include Rose Eberwein, Eve Pettinger, Kitty Daniels, James Clouser, David Horchoy, Bill Evans, Doug Varone.Ms. Nathan-Murphy has taught creative movement, ballet and modern dance in the pre-professional and professional division of Houston Ballet's Ben Stevenson Academy since 1985. She has also been a teaching artist with the Texas Institute for Arts in Education for several years and has held the position of adjunct faculty at the High School for the Performing and Visual Arts for 19 years. Ms. Nathan-Murphy has also conducted numerous master classes and workshops within the United States since 1980. Recently, Ms. Nathan-Murray completed the STOTT Pilates Mat Course.As a dancer, she has performed in Singapore and the United States with several companies. She has also choreographed extensively in the United States. A recipient of numerous scholarships and awards, she received a creative artist award from the Cultural Arts Council of Houston/Harris County for her choreographic work in 1992 and a Fellowship Choreographers Award in 1998. Ms. Nathan-Murphy is also a recipient of the American National Choreographers Competition Award held in Chicago and several teacher recognition awards given by the National Foundation for the Advancement in the Arts. Locally she has choreographed for Houston Ballet II, Houston Grand Opera, Houston Metropolitan Dance Company and numerous other companies.
While on staff with the Houston Ballet Academy, Ms. Nathan-Murphy further developed and delineated the syllabi for the Creative Dance Program, as well as introduced the Pre-Ballet Syllabus. She was also instrumental in introducing Improvisational Composition, Cultural Dance and Musical Theater into the curriculum of Houston Ballet's Summer Intensive Program.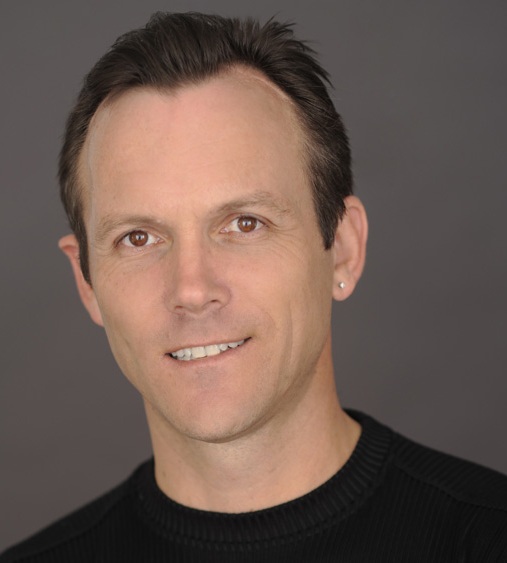 Richard Bowman
Ballet Faculty with the American Ballet Theatre
Richard Bowman began his training in New Zealand under careful guidance of his mother Christine Bowman. After completing all the Royal Academy of Dance examinations with Honors, he received a full scholarship to further his training at the Royal Ballet School in London. During this time, he studied with such notables as: Murray Kilgour, Jiahong Wang and Mikhail Messerer. Over the next decade, Mr. Bowman danced both as a soloist and principal with internationally acclaimed ballet companies, of which the Royal New Zealand Ballet, Leipzig Ballet and Australian Ballet are included. Throughout his career, he danced many leading roles, from the "Gaoler" in Kenneth MacMillan's production of Manon, to "James" in Erik Bruhn's production of La Sylphide. In addition to co-founding Danse Conservatory, Mr. Bowman also served as ballet master and principal artist for City Ballet of San Diego, California, Mr. Bowman also appeared as a principal guest artist for Sacramento Ballet, University of California, Irvine, and New Ballet West, San Marcos, for which Mr. Bowman also staged their production of Giselle. Mr. Bowman is a Certified Teacher with the ABT® National Training Curriculum, and is a faculty member for the ABT Jacqueline Kennedy Onassis School, just recently Mr. Bowman was appointed an examiner to the ABT® National Training Curriculum and is also a faculty member for Broadway Dance Center.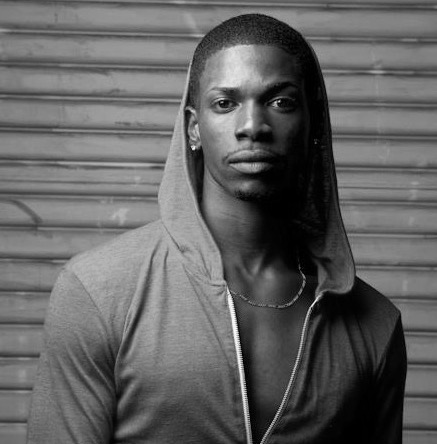 Vincent Hardy
Former Dancer with Complexions, Choreographer/Teacher with Dance Revolution
Vincent's abilities earned him a scholarship to the Academy of Performing Arts in San Diego. He attended Philadelphia's University of the Arts, earning a Bachelor of Fine Arts degree in Ballet Performance, and was hired into Complexions Contemporary Ballet in 2011, directed by former Alvin Ailey members Dwight Rhoden and Desmond Richardson. After touring with Complexions throughout the US, Italy and Israel, Vincent returned to California to pursue a career in commercial dance, performing and teaching choreography. His teaching credentials include serving on the faculties of Maple Conservatory (Irvine, California), Earl Mosley's Institute of the Arts (Kent, CT), The Academy of performing Arts (San Diego, CA), and Ad Deum Dance Company (Houston, TX). While holding these various positions, his responsibilities included instructing, rehearsing, and choreographing. Vincent recently received his Master of Fine Arts degree at the University of California, Irvine (UCI) studying choreography and sacred dance. Vincent Hardy was also formerly the Director of Stage Production at Belhaven University (BU).
Class schedule:
See the class schedule page here
Payment info:
(Press arrow and change to the appropriate option.)
Ad Deum Dance Company
Spring Dance Intensive


High Intermediate/Advanced Dancers 17 yrs and older
Special Guest Instructor: Steve Rooks - 10 year principal dancer with Martha Graham

Classes in ballet, modern, contemporary, jazz and repertory classes. Four classes per day.
Auditions held for Ad Deum and Ad Deum II during this time.

Hotel Information
Four Points by Sheraton Houston
2828 Southwest Fwy, Houston, TX
https://goo.gl/maps/Aj7C4zH5ymA2

Room Rates:
You can book online here with our Ad Deum group reservation rate.

Brochure
Download available here.