Europe Dance Mission 2018
Time and location:
Faculty: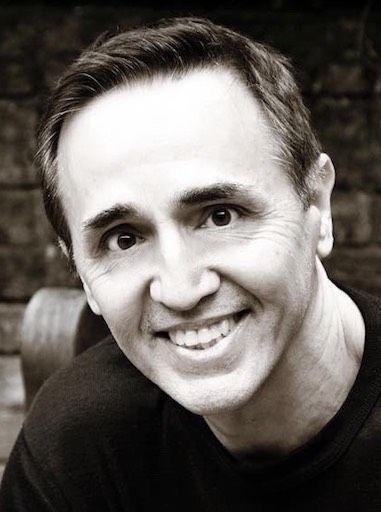 Randall Flinn
Founder / Artistic Director
Mr. Flinn began his dance training in Houston over twenty five years ago with Glenn Hunsucker, Camille Long Hill, Dina Vail and Patsy Swayze. His most recent modern dance influences have come from studies with The José Limón Dance Company and Steve Rooks, former principal dancer with Martha Graham. He has taught and choreographed locally as a guest artist for the Houston Ballet Academy, The Episcopal High School, Houston Met Dance Company, Joan Karff Dance Company, The High School for the Performing and Visual Arts, and North Harris Performing Arts Dance Company.
He was selected as a guest choreographer for Houston's Dance Salad 1999, Dance Houston 2006, and Texas Weekend of Contemporary Dance 2007. Nationally, he has served as guest faculty and choreographer for Cirque Du Soleil's-Alegria, Ballet Magnificat, Belhaven University, Friends University, Project Dance NYC, LA, and Sydney, Australia, as well as Hillsong and Dance Revolution Conventions.
Having lived throughout Europe and Asia for ten years, Mr. Flinn has also been a guest artist for Hong Kong Ballet, City Contemporary – Hong Kong, Guanzhou Modern Dance Company – China, Xaris Danz Europe, and Youth With a Mission International Schools of the Arts.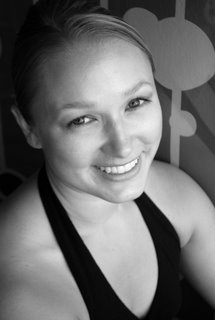 Stella Almblade
Ad Deum Guest Artist
Stella has a B.F.A. in Dance, University of Arizona. Stella has performed with companies both nationally and overseas, including 9 months in Spain where she also taught English, as well as dancing with Arrows International in Costa Rica and China.
Meggie Belisle
Main Company
Meggie Belisle began her dance training at Suzanne's School of Dance in College Station, Texas. She has danced with Ingredients Dance Company in Texas (2008-2010), Arise Dance Company in the The Netherlands and England (2012), Roxey Ballet in New Jersey (2013-2014). From 2014-2017 she freelanced in New York with various companies and projects. She is now currently a member of Ad Deum Dance Company in Houston, TX. Meggie has also choreographed for and performed in the music videos Trace the Lines by Lizi Bailey and Summertime Anytime by Dannah. Other choreographic credits include works for Talitha Dance Company and You Are Conference in Texas (2008-current), Freedom Benefit Concerts in Texas (2009), Arise Dance Company European Tour throughout the The Netherlands and England (2012), HATCH showcase in New York (2016), Amalgamate Artist Series in New York (2016), and more.
Meggie graduated from Belhaven University with a BFA in modern dance in 2013. In 2016, Meggie founded the KDA Pre-Professional program in Poughkeepsie, NY and was the program's director for the 2016-2017 season.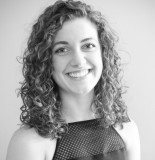 Grace Sutherland
Ad Deum 2
Grace Sutherland was born and raised in Kansas City, Missouri where she began her dance training at Dramatic Truth School of the Arts. She trained there from the age of 4 to 17 and graduated from the school, as well as apprenticed with the company for one year. Grace has also trained at Kansas City Ballet and performed with Open Sky Arts Collective. Currently, Grace is dancing with Ad Deum 2 and teaching dance in various schools in Houston. She is excited and expectant to see what God will do in this next season!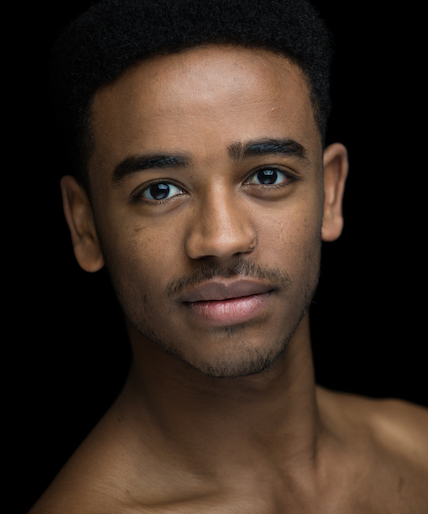 Simon Zinabu Costello
Ad Deum Guest Artist
Simon Zinabu Costello trained at the Southhold Dance Theatre in Indiana, where he danced Hillarion in Giselle, Franz in Coppelia, Cavalier in Nutcracker and Prince Desire in Sleeping Beauty. While there, he received a full-ride summer scholarship that allowed him to study with several companies, including American Ballet Theatre, School of American Ballet and the Colorado Ballet. In 2015-16, Simon studied at Palucca in Dresden, Germany, which is connected to the Sempreopera Company. He has worked with Erica Fiscbach, Mathew West, Jock Soto and Carlos Acosta to name a few. He recently placed first in Pas de Deux at the Youth American Grand Prix competition. With the Colorado Ballet, he has performed in the Nutcracker and Firebird.
Kevyn Ryan Butler
Main Company Guest Artist
Kevyn Ryan Butler a dancer from Oakland, CA. There he trained at the Oakland School for the Arts and graduated with an emphasis in Dance. Kevyn received his Bachelor of Fine Arts in Dance from the University of Arizona for Ballet, Modern and Jazz techniques. After graduating, he moved to New York City and became a company member for Ronald K. Brown's Evidence, A Dance Company. There Kevyn discovered his passion and innate ability for traditional African techniques, such as; Sabar dance and Afro-Cuban movement. In addition, Kevyn has performed with the Tucson Regional Ballet, the Savage Jazz Dance Company and at the Jose Limon Dance Festival. Kevyn has worked with choreographers such as Reginald Rey-Savage (Savage Jazz Dance Company), Robert Garland (Dance Theater of Harlem), Collin Conor (The Jose Limon Foundation), Daniel Agami (Ate9 Dance Comapny), Guy Shomroni and Yaniv Abraham (Batsheva Dance Company). This is Kevyn's first project with the Ad Deum Dance Company and is very enthusiastic to use his gift of dance for the Kingdom of Heaven.
DANCERS BRING BEAUTY, HOPE & ARTISTIC & SPIRITUAL BLESSING TO EUROPE!

Six Members of Ad Deum Dance Company, Stella Almblade, Meggie Pinones Belisle, Grace Sutherland, Lysion Vieira, Simon Zinabu Costello, Kevyn Ryan Butler and myself will be embarking on a Summer European Mission Through Dance. We will begin our travels in mid July and remain until mid August. Our planned starting point is The Netherlands where we will conduct a 3 day Dance Intensive and performance.
Next we travel to Paris, France to participate in Project Dance Paris, an outreach to the city. We then travel to Sofia, Bulgaria with Life Camp Sofia - an arts camp for Bulgarian youth. We will complete our time in Biel, Switzerland where we help conduct a one week summer dance Intensive hosted by Youth With A Mission.
So, why call this a mission through dance?
The members of Ad Deum and I believe in and are fully committed to the life-giving and redemptive virtues of the art of dance. We believe that artistry soaked in the pure essence of spiritual and redemptive caregiving can transform individuals and nations alike. We have witnessed this truth for many years as we have traveled to many continents.
We are volunteering and giving as well of our own resources in time, talent and finances to make this possible. However, we sincerely have need of financial assistance to provide the remaining funding still needed.
If you'd like to help and be a part by contributing to this mission, we would be so blessed by any and all assistance. We need to raise $4000.00 to supplement all needed travel and accommodation expenses. Every donation helps meet this goal!
Tax Deductible Contributions to Ad Deum can be made through our PayPal donations link or checks can be mailed to P.O. Box 271481 Houston, Texas 77277.